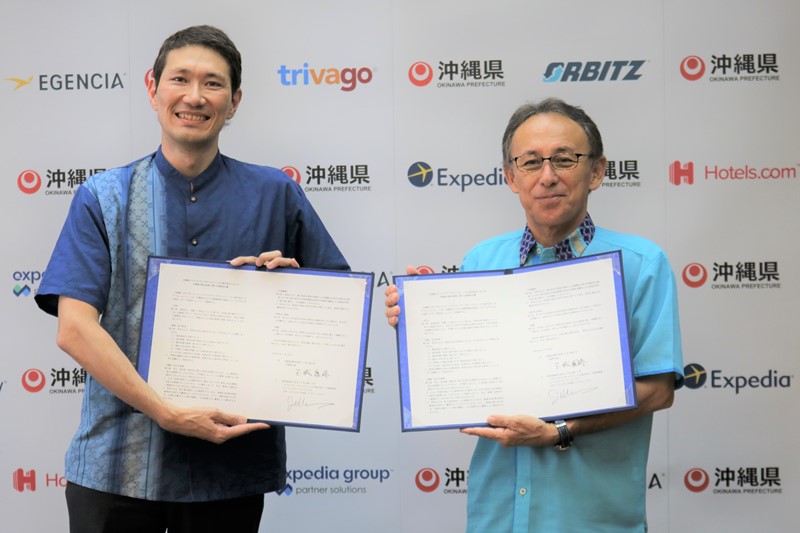 Expedia Group and Okinawa Prefecture signed a partnership agreement on tourism promotions in Okinawa Prefecture on November 29 2018. Okinawa is the second partner prefecture for Expedia.
 Sharing big data-based knowledge and rich experiences of Expedia with local tourism suppliers in Okinawa, the prefecture aims to increase travelers from long-haul Europe and U.S.A. in addition to domestic travelers and travelers from Asia. In the partnership with Expedia, the prefecture especially expects that lodgings in Okinawa acquire digital business methods and global minds to maximize their profitability.
 According to the partnership, Expedia is developing marketing activities exclusively for Okinawa and drawing up a promotional strategy targeting European and U.S.A. markets by using big data to attract long-stay travelers. Furthermore, Expedia will organize educational seminars for local suppliers, help academic organizations train tourism experts and provide emergency supports in case of natural disaster.
 Expedia data finds that international travelers in 2017 to Okinawa were up 5% year on year. Large growths were particularly found in Spain (+280%), France (+60%) and Australia (+50%).