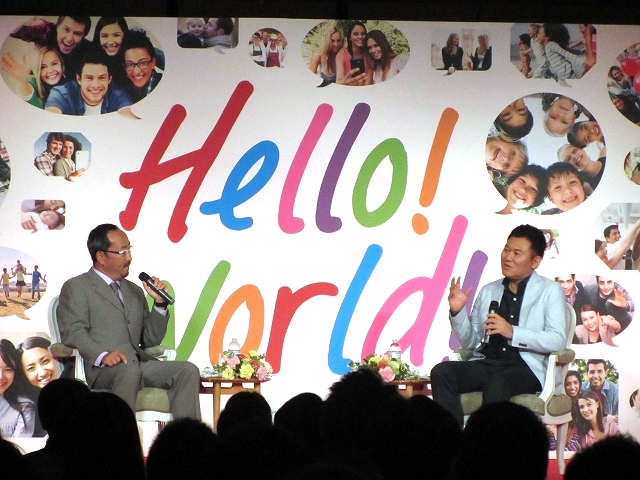 Hiroshi Mikitani, Chairman and CEO at Rakuten, the Japan's largest online marketplace, said at Rakuten EXPO 2015 for partner accommodation facilities, "Personally speaking, I am optimistic about increase in foreign visitors to Japan to 100 million by 2030 if a variety of barriers can be eliminated," referring to 100 million international visitors to France a year, 90 million to U.S.A. a year or the growth rate of 30% or higher a year in the tourism industry of Asia.
Local spending per foreign visitor to Japan is around 150,000 JPN. "It is possible to double the average local spending to 300,000 JPN in the next 15 years if the tourism related-services are more enriched, and if its is realized, tourism in Japan will become a 30 trillion industry," Mikitani said. "The tourism industry has a great potentiality to be a main player for economic growth in Japan."
To make the dream come true, Mikitani proposed lower price transportation and communication infrastructure development. "A source of growth in the Asian tourism industry is LCC," he said. "Development of free Wi-Fi infrastructure will be an opportunity to give birth to new services related to translation, multi-languages or positioning information."
Mikitani, however, pointed out that growth of the travel in Japan market is essential for growth of the inbound market. "A popular place for Japanese travelers is value for foreign visitors as well," he added.
What Japan has to do toward Tokyo Olympic and Paralympic in 2020 are to brash up OMOTENASHI hospitality, ensure security and solve shortage of accommodation capacity, according to Mikitani. He also said of accommodation capacity, "Private houses may be one of the solutions."
In Japanese