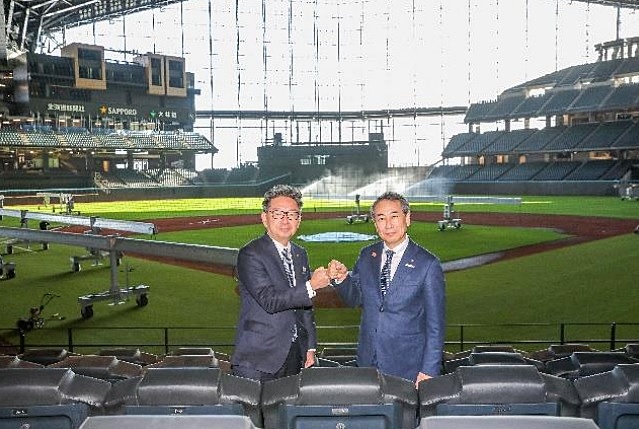 JTB, the Japan's leading travel company, has signed a partnership agreement with Fighters Sports & Entertainment for a new ballpark 'F Village' that will open on March 30 2023 as a home stadium for Hokkaido Nipponham Fighters.
JTB has been a sponsor for the professional baseball team since 2010 to support tourism promotions in Hokkaido. Through the enhanced partnership, both of the companies will create opportunities to attract tourists based on the new ballpark.
JTB will create and sell new tour products with unique or special seats and also tour programs for groups. In addition, it will develop travel or local experience plans for Furusato Nozei donation program (or Hometown tax donation program) in Kita Hiroshima City, a base city of F Village.