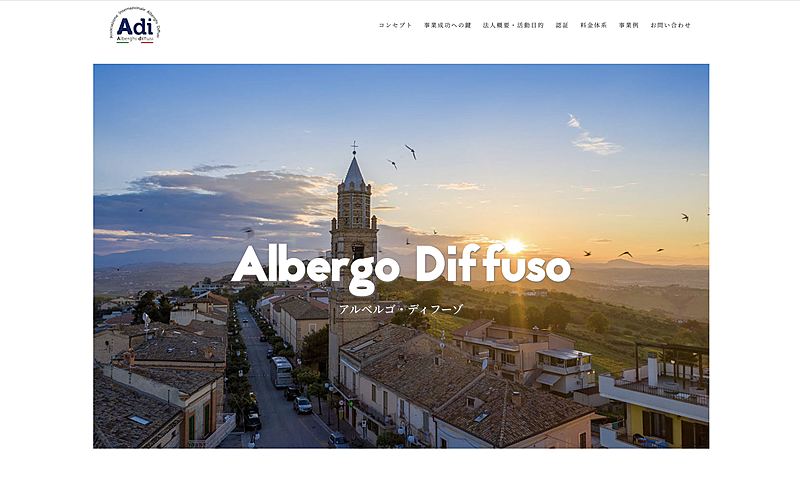 Italy-born 'Albergo Diffuso,' developing the whole village or city as a hotel, certificated four cities in Japan as startup operators. Albergo Diffuso Internazionale Estremo Oriente (ADieo) was established in July 2022 as an organization to promote the initiative in Japan. The four certificated cities follow Yakage INN & SUITES in Yakage City, Okayama Prefecture, a pioneer who was certificated in 2018.
Giancarlo Dall'ara, Albergo Diffuso founder and chairman, said at a certification ceremony, "We are expanding the Albergo Diffuso program globally and found valuable regions in Japan as well."
A major purpose of Albergo Diffuso is to revitalize local tourism by reusing exiting historic facilities. Dall'ara discovered the way when he participated in rebirth program of villages in Italy that were in crises after the great earthquake in Friuli-Venezia Giulia in 1976.
Albergo Diffuso particularly requires management of 'distributed hotels' in a village by one operator and harmony with local environment, culture and community in the development program. In addition to a basic concept of 'Albergo Diffuso (AD),' "Ospitalità Diffusa (OD)' for a wider region and 'Albergo Diffuso Town (ADT)' for a local government are defined as certificates.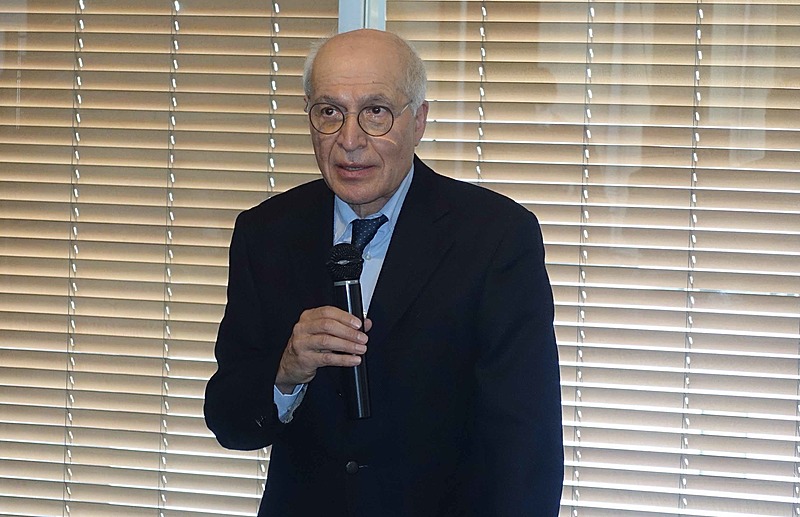 Giancarlo Dall'ara, Albergo Diffuso founder
Kakurin-shojya, a hotel operator in Minobu, Yamanashi Prefecture, was certificated as AD to explore new ways to attract other guests than pilgrimage travelers to Minobu Mountain.
Zao Agricultural Stay Promotion Council in Zao, Miyagi Prefecture was also certificated as AD to develop old vacant houses as accommodation and at the same time to preserve the village life.
Hachimandaira DMO in Hachimandaira, Iwate Prefecture was certificated as OD to advance the tourism policy for the next 50 years amid a decrease in ski population in Japan. As one of the efforts, the first vacation rental will open soon.
Hirado City in Nagasaki Prefecture was certificated as ADT to be committed to develop a new city plan including local revitalization by tourism.