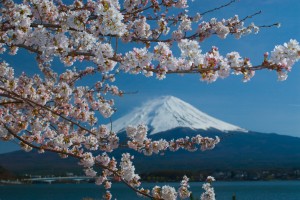 According to Japan National Tourism Organization (JNTO), the number of foreign visitors to Japan in June 2014 (preliminary figure) was 1,057 thousand, an increase of 17.3% compared with the same month last year. The total number of the foreign visitors from January to June 2014 was 6,260 thousand, an increase of 26.4% compared with the same period last year and also was the record setting growth. (Trends in the number of the visitors are shown in the chart below.)
June is the low season for the foreign tourists visiting Japan. Nevertheless, JNTO remarked that various promotions targeting international tourists in various markets, including collaborate advertisements with air and travel companies and endorsement for developing new travel merchandise, enabled to attract over 1,000 thousand visitors. Looking at the visitors by individual countries and areas, the number of visitors from the U.S.A. reached the record high for a single month, and the number of visitors from China, Taiwan, Hong Kong, Thailand, Singapore, Malaysia, Philippines, Vietnam, India, Australia, Canada and France marked the record high for June.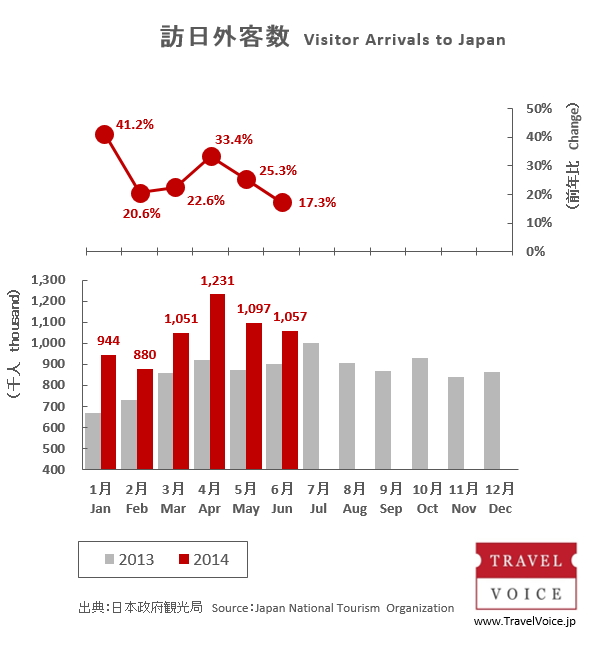 Numbers of visitors according to countries/areas of their origin are as follows.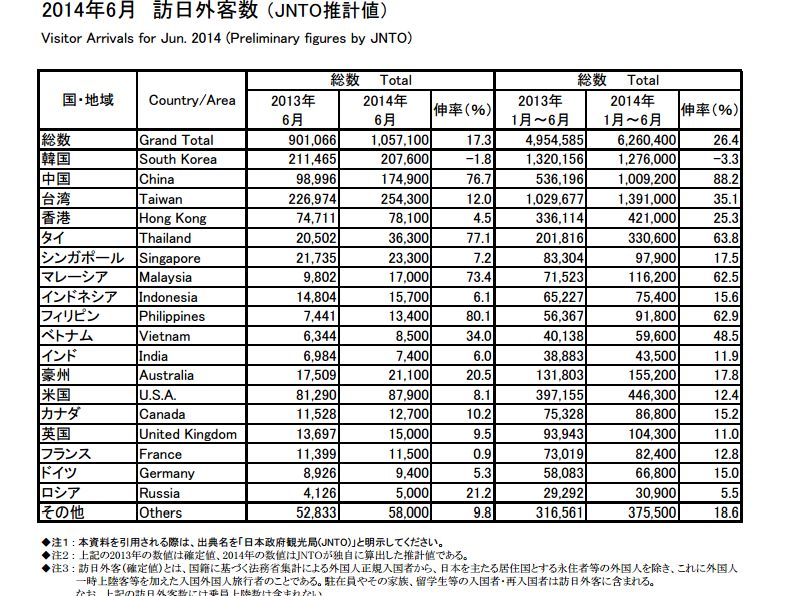 JNTO will continue to operate strategic promotions based upon discussions of Marketing Strategy Headquarters, which was newly founded in Japan Tourism Agency, aiming to attract 20 million foreign visitors.
(Travel Voice Editorial Department)