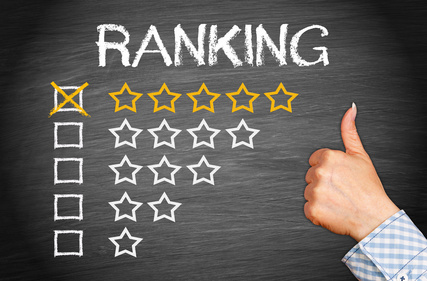 The hotel customer satisfaction survey in Japan in 2015, conducted by J.D. Power Asia Pacific, shows that the Ritz-Carlton was selected as No.1 hotel in the high-priced category of 35,000 JPN or higher a night for ten years in a row. The Ritz-Carlton topped in five indexes including 'check-in/check-out,' 'room' and 'F&B.'
No.1 CS hotels in other categories were Risonare in the price range from 15,000 JPN to 35,000 JPN a night, Richmond Hotels in the price range from 9,000 JPN to 15,000 JPN a night and Super Hotel in the price range of 9,000 JPN or less a night.
Through 2015, an increase in foreign travelers helped hotels raise occupancy rates and prices. Although the average prices rose by 1,500 JPN to 2,500 JPN a night for luxury hotels and by 500 JPN to 750 JPN a night for budget hotels, the CS ranking did not change so much. One of the features is that the ratio of answers of 'warm welcoming' was up five points to 63%, which might contribute to sweep the negative aspect of increase in prices, according to J.D. Power Asia Pacific.
Meanwhile, CS was down 21 points to 626 points for hotels with the price range from 9,000 JPN to 15,000 JPN a night in Osaka with the biggest growth of the occupancy rates. CS for price particularly reduced by 35 points, as the average increase in price in Osaka was higher than that in other regions. At the same time, the ratio of customer dissatisfaction rose from 16% to 24% for noise and from 5% to 15% for housekeeping, and the ratio of travelers who intend to stay in the same hotels reduced from 29% to 22%.
The survey, which was conducted online in August 2015, collected 26,164 answers from 18 years old or older males and females for 139 hotel chain brands nationwide in Japan.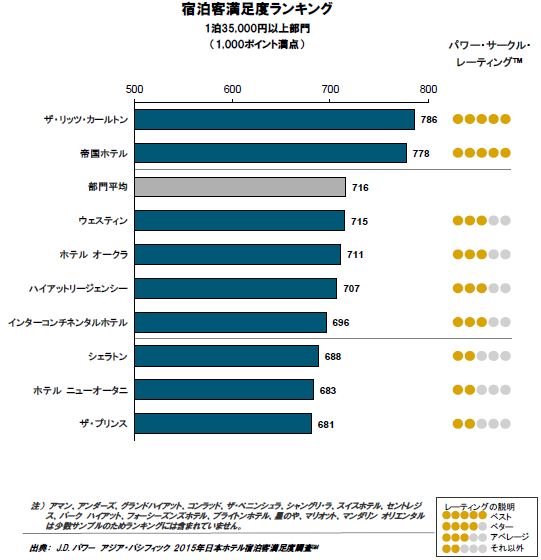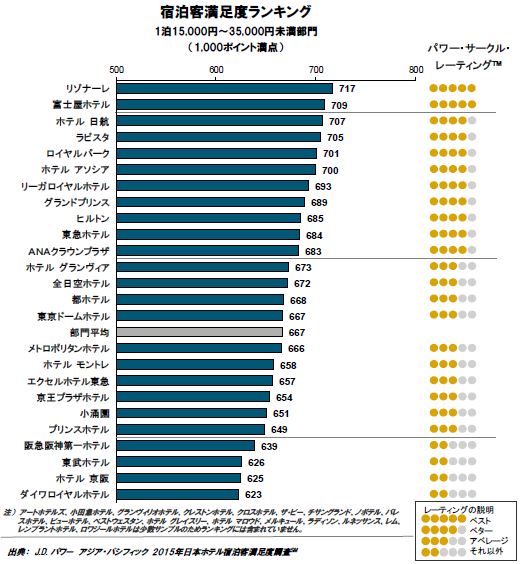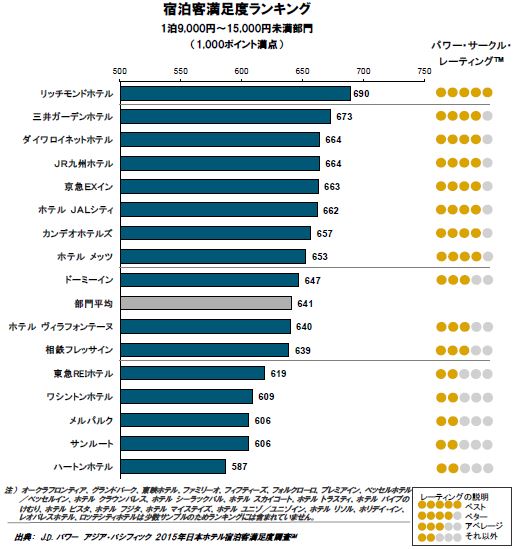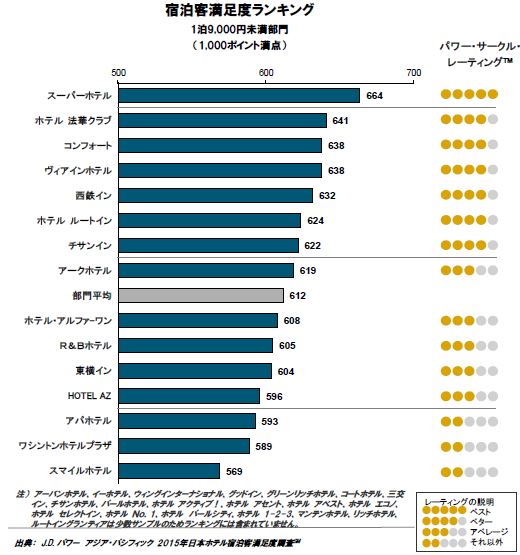 In Japanese