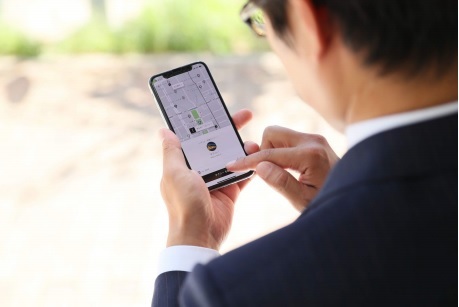 Uber, the world's biggest ride-share service platform, is extending the taxi dispatch service on its app in Japan by working together with Fuji Taxi Group in Nagoya City. With the new service, a user can call a Fuji's taxi on the app, and Fujita can seamlessly dispatch the most appropriate taxi out of its fleet of 300 taxies to a user. 
Uber has just begun the taxi dispatch demonstration with a local taxi company in Awajishima, Hyogo Prefecture since February 2018. Tom White, General Manager of Mobility business for Uber Japan, said, "Japan is a priority market for Uber, and by joining forces with one of Nagoya's largest taxi companies, we are pairing our technology with Fuji Taxi's experienced drivers to facilitate a technology-driven mobility option that involves upfront fare estimates, cashless payment experience, and GPS location sharing. I look forward to expanding this service to more cities in Japan in the months to come."
The Uber's taxi dispatch service is provided in more than 600 cities in 70 countries. In Japan, Uber Japan launched the limousine taxi dispatch service in 2014 and has performed the ride-share demonstrations with the local governments in Kyotango City, Kyoto Prefecture and Nakatombetsu, Hokkaido Prefecture.