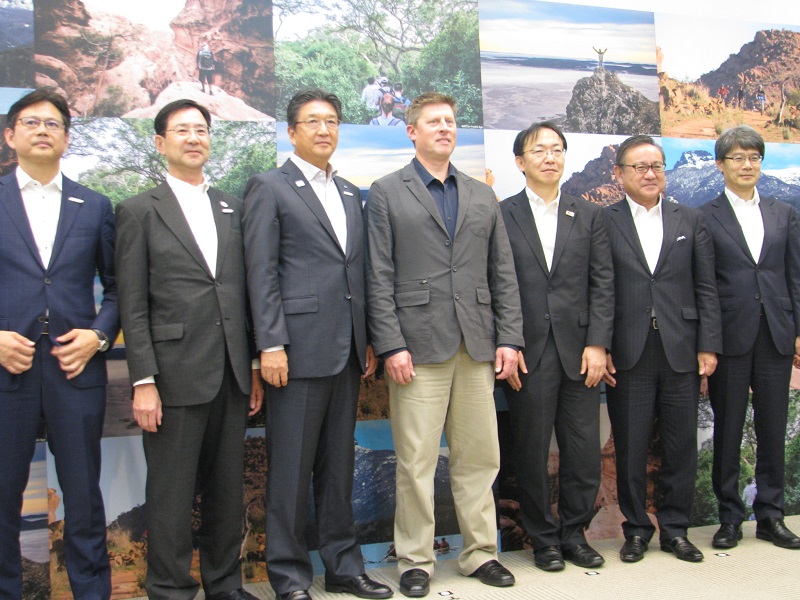 JTB Tourism Research & Consulting, Akan Adventure Tourism in Hokkaido and Nagano Prefecture Tourism Association jointly have launched Japan Adventure Tourism Organization. Adventure Tourism, which is defined as travel combining more than two of three elements of activity, nature and cultural experience, is expected to generate economic spillover effects because luxury travelers tend to stay longer and spend more money. The market scale in U.S., Europe or Latin America is estimated at about $450 billion (about 4.9 trillion JPY).
"Adventure tourism extends from sports experiences to softer activities, such as hiking or mountain biking today," Hiroyuki Takahashi, JTB President, said at a press conference. "The trend is seen particularly among luxury travelers, and is expected to activate local economy." 
The new organization is managed by local DMOs in Hokkaido and Nagano mainly and joined by ATTA or Adventure Travel Trade Association, the world's largest adventure tourism organization, as an advisor, to attract luxury travelers to Japan from U.S. or Europe. 
Shannon Stowell, ATTA CEO, commented that adventure tourism gives foreign travelers opportunities to discover unknown Japan, adding necessity of capacity control in nature activities.
The organization has detailed action plans including educational seminars, overseas promotional activities and offering of the related-solutions, drawing up a strategy plan to raise values as an adventure tourism destination. At the same time, product creation or guidelines of tour guide, which may be different from usual travel, will be discussed based on advises from ATTA.