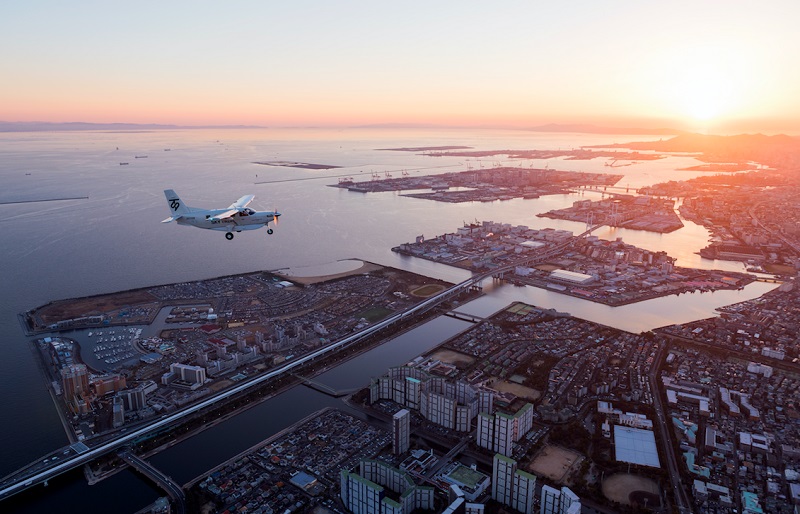 Voyagin, the Rakuten-affiliate activity-booking platform, has just begun selling charter flight experiences based on Kobe Airport in tie up with SKYTREK, a small jet operator. 
The offering contains a private charter service between Kobe Airport and local airports in Japan and a flyover service over cherry blossoms in the limited period or flight to an off-line airport if requested. 'Cherry blossom flight' from Kobe Airport to the sky over Kyoto, for instance, costs 30,240 JPY at minimum a person. 
Voyagin expects to sell the luxury experiences to high-end international travelers to Japan. The service in English only is available at this moment, and Japanese and Chinese will be added.