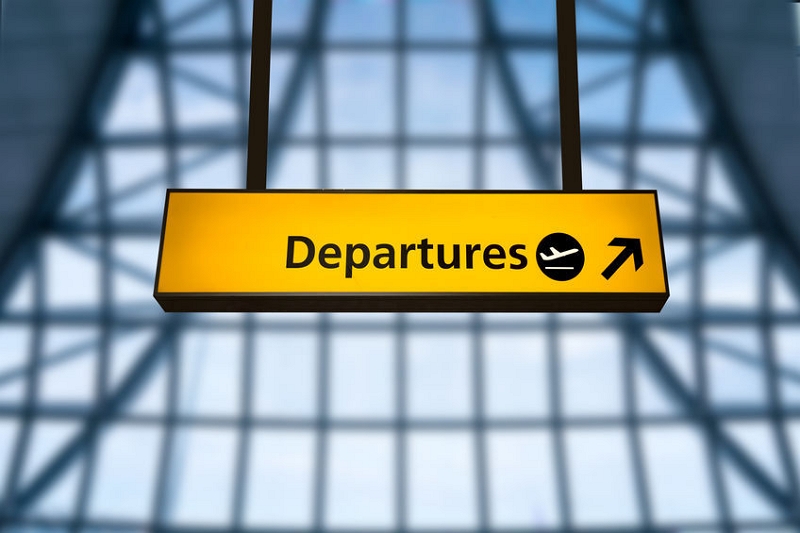 The Japan National Tourism Organization (JNTO)'s statistics for October 2018 reveal that Japan received 117,900 visitors from Thailand (+13.9% year on year), 35,100 from Singapore (+9.4%), 39,100 from Malaysia (-0.7%), and 28,300 from Indonesia (+4.4%). All of the markets except Malaysia were record-high for October.
The graphs below illustrate the changes in the number of visitors from the four markets considered for the last year: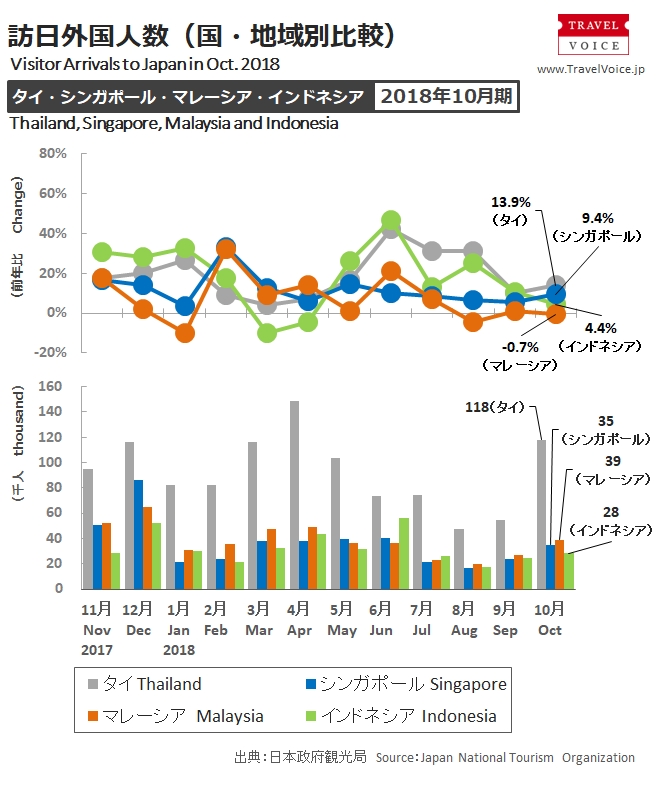 JNTO explained that the increase in visitors from Thailand mainly resulted from expansion of the air capacity and steady growth of the domestic economy. Also, expansion of the air capacity and effective promotional activities contributed to the growth in Singapore.
The reduction in Malaysia was probably due to fewer holidays or school holidays in October 2018 than a year earlier. The low growth rate in Indonesia was affected by suspension of Narita-Jakarta flights.