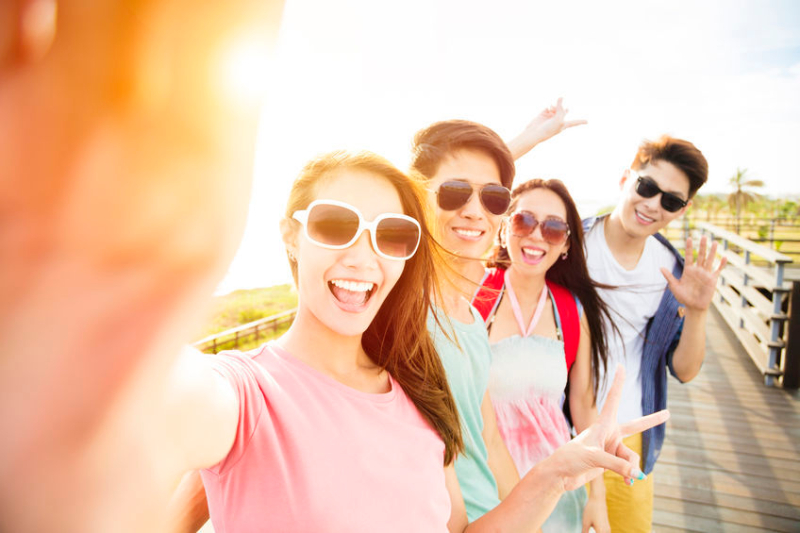 The Japan National Tourism Organization (JNTO)'s statistics for March 2018 reveal that Japan received 619,200 from South Korea (+26.8% year on year), 594,900 visitors from China (+16.9%), 195,700 from Hong Kong (+19.0%), and 387,300 from Taiwan (+14.0%), all of which were record-high for March.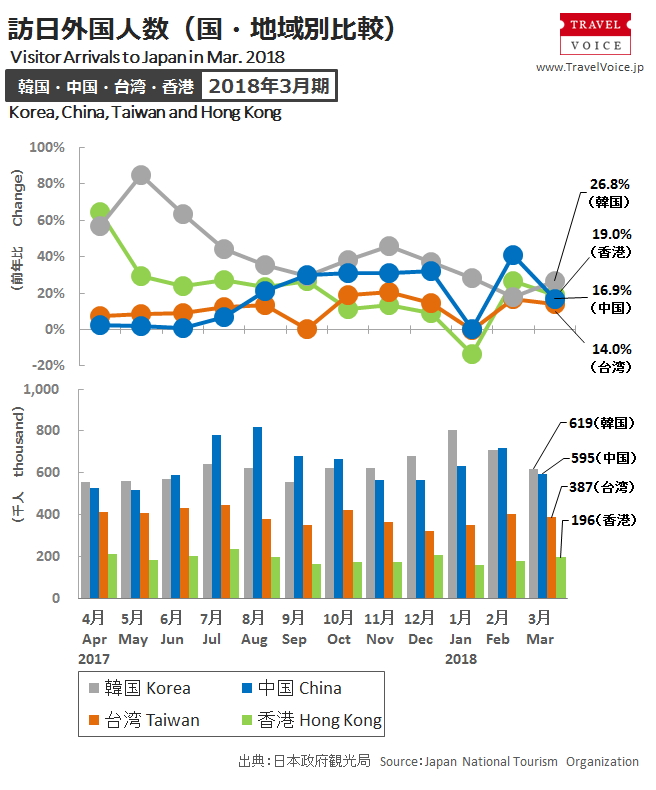 In Korea, the outbound market to Japan was especially boosted by effective promotional campaigns, extension of the air network including increases in flight frequencies and charter flights. In China, FIT particularly increased due to ease of the visa rule, and also promotions using influencers stimulated the market. 
In Hong Kong, shift of the Easter Break from the end of March last year to the middle of April this year was a major reason for the growth. In Taiwan, extension of the air network including charter flights for Tohoku boosted the demand.