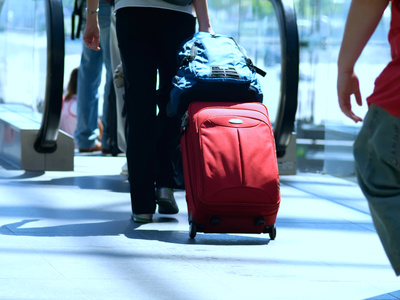 Visitors to Japan from four East Asia markets continued growing healthily in March 2016, according to the Japan National Tourism Organization (JNTO)'s monthly report. Japan welcomed 498,100 visitors from China (+47.3%), 328,400 from Taiwan (+18.2%) and 374,100 from Korea (+39.5%), all of which were record-high for March, and 161,000 from Hong Kong (+37.3%), which were record-high on a single month basis.
Visitors from Korea already reached 1,399,800 for the first three months of 2016, and visitors from China 1,472,000.
The following table shows year-on-year changes of visitors from the three markets in the last 12 months: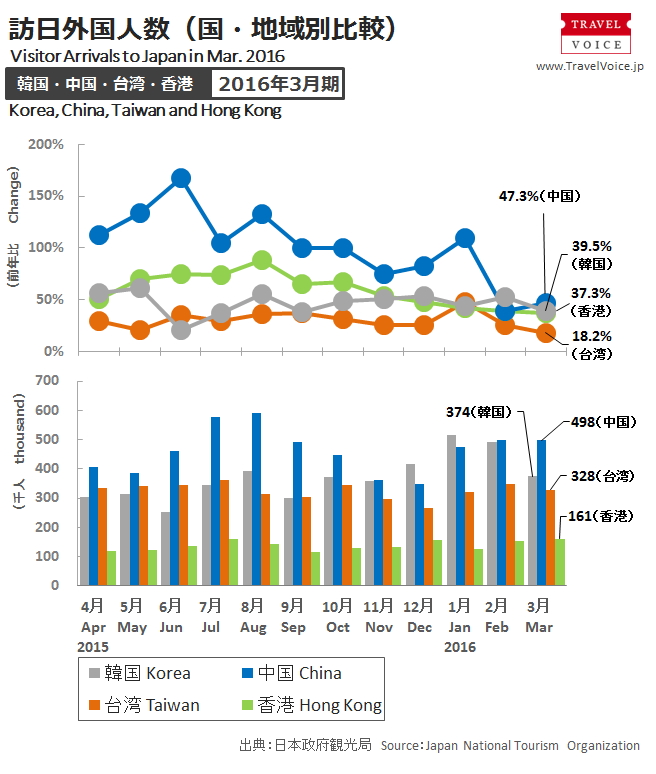 JNTO said that FIT from Korea increased particularly from Seoul and Busan, and an advertising campaign appealing spring in Japan worked effectively. In the China market, cruise travelers especially increased. Extension of LCC network and cruise tours for Okinawa boosted the Taiwan market. The Easter holiday in March was a good opportunity for Hong Kong travelers to visit Japan, particularly Kyushu, Shikoku and Kansai, in which cherries came into bloom at that time.
For April or after, JNTO is concerned about the negative effect of Kumamoto Earthquake on the inbound travel market from East Asia.
In Japanese