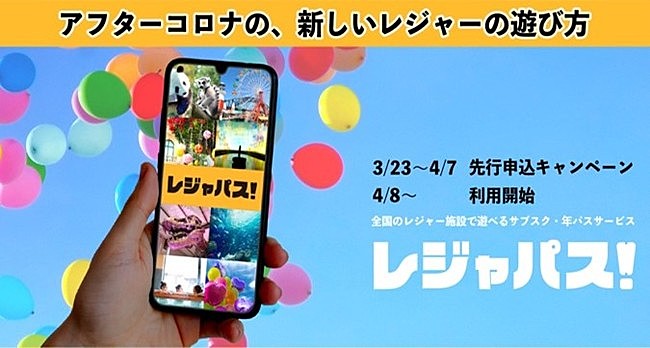 ORIGRESS PARKS will begin selling 'Regya Pass! (Leisure Pass in English),' a subscription service for leisure facilities, such as amusement parks, theme-parks, aquariums, zoos, museums, onsen or even camping.
Prices are 1,980 JPY a month for a weekday plan and 2,980 JPY a month for a weekend and holiday plan. If you don't use it at all in a month, you can use it with your friends or family members by adding coins.
The service is available for 80 places nationwide, including Tokyo Tower or Sunshine Aquarium, as of March 23 2022.