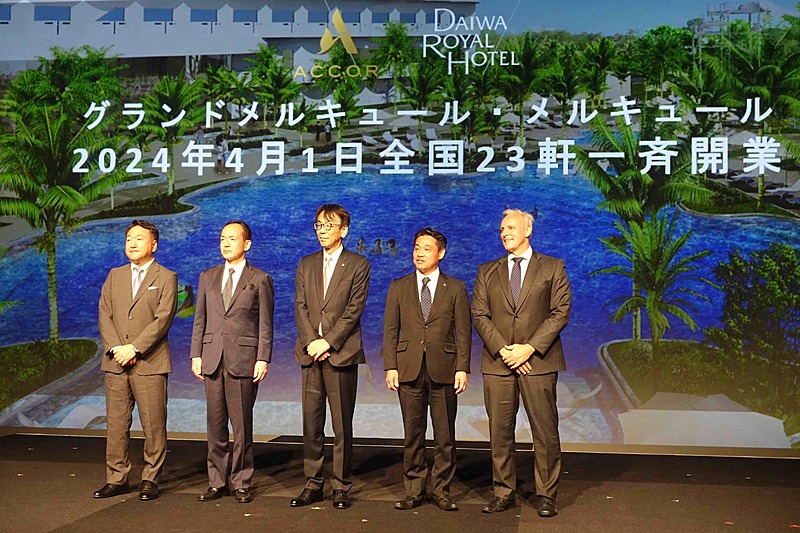 Accor announced that they will open 12 Grand Mercure hotels and 11 Mercure hotels in Japan nationwide at the same time on April 1 2024, taking over Daiwa Resort properties. Grand Mercure will open for the first time in Japan, and 8 Mercure hotels are already n operation.
Accor and Daiwa Resort are developing '#Hanare Tabi (Remote Travel in English)' project as a new travel style to explore and propose new tourist attractions in local regions in cooperation with local governments.
"We are going to differentiate rival hotels by exploring new local attractiveness and providing attractive hotel experiences," Garth Simmons, CEO, Accor Premium, Midscale & Economy Division, said at a news conference.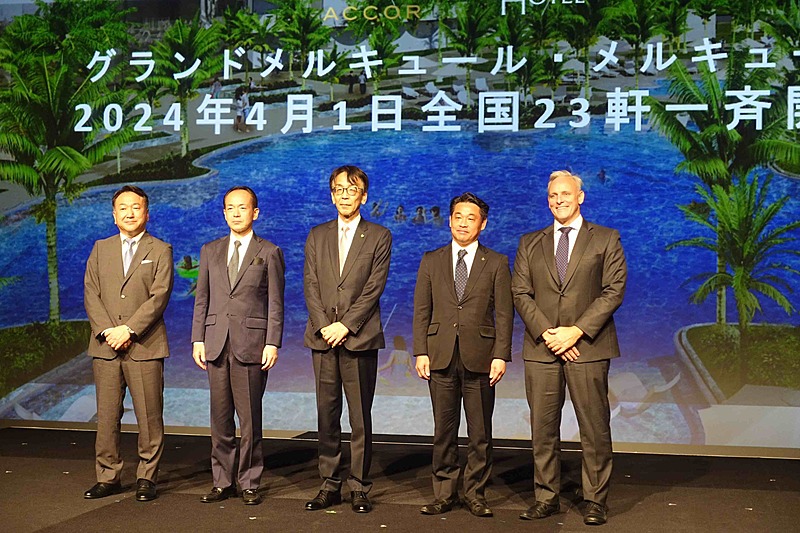 (左から)大和リゾート真柳社長、南房総市の石井市長、伯耆町の森安町長、北杜市の上村市長、アコーのシモンズ氏
We are going to propose new travel experiences with guests' five senses, working together with local communities and try to decentralize travel demands," Koji Mayanagi, Daiwa Resort CEO, said. "Local tourism contents are unlimited. We are going to enrich new experiences." For '#Hanari Tabi,' they will focus on lovely landscape from a hotel, meeting with local unique individuals, local foods and meeting with the unknown through activities or events.
Also, they emphasize on partnerships with local governments for the project. As the first step, they are preparing for comprehensive partnership agreements with Minami-Boso City, Chiba Prefecture for Grand Mercure Minami-Boso Resort & Sp, Hokuto City, Yamanashi Prefecture, for Grand Mercure Yatsugatake Resort & Spa and Hoki Town, Tottori Prefecture, for Mercure Tottori Daisen Resort & Spa.
Accor plans to sign partnership agreements with all 23 local governments having Grand Mercure and Mercure hotels.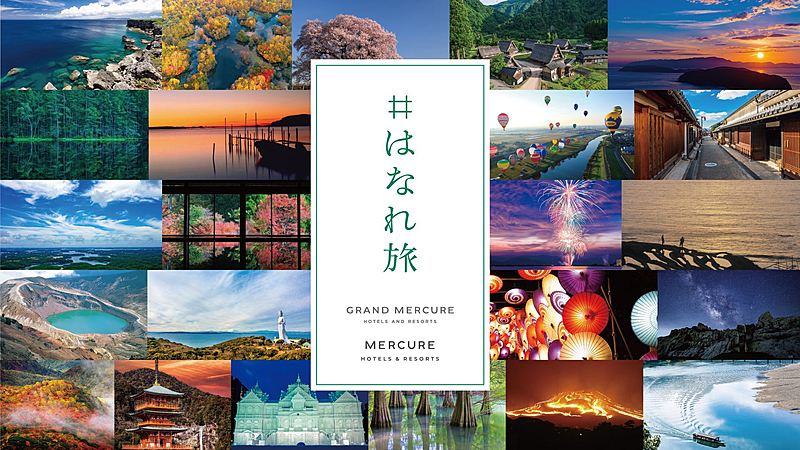 「#はなれ旅」(グランドメルキュール/メルキュール)