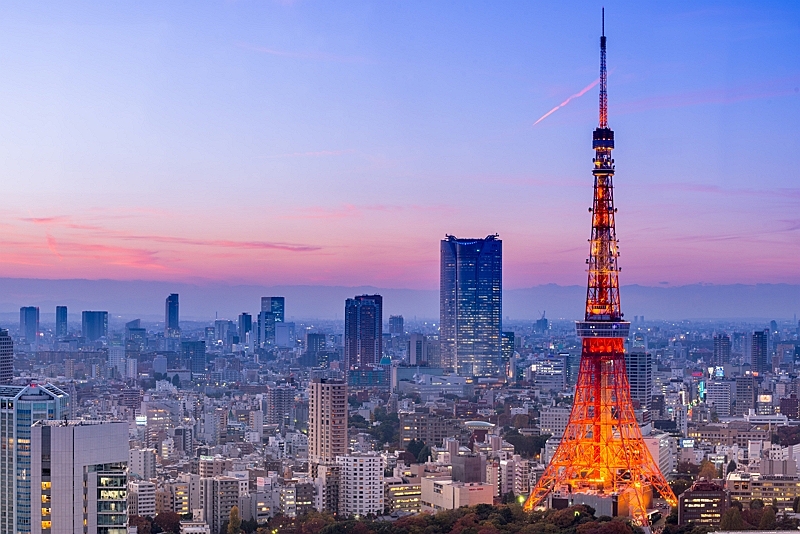 The Mori Memorial Foundation Institute for Urban Strategy announced the Global Power City Index (GPCI) 2023, which evaluates and ranks the major cities of the world based on 6 functions of Economy, Research and Development, Cultural Interaction, Livability, Environment, and Accessibility.
The most powerful city is London, followed by New York, Tokyo, Paris and Singapore. The top 5 cities are unchanged from the previous year. Dubai is among the top 10 for the first time mainly because of the EXPO 2020 and earlier lifting of the COVID 19-related restrictions, while Shanghai is out of the top 10 due to the zero-COVID 19 policy.
Tokyo is fifth in Cultural Interaction
In Cultural Interaction function, Tokyo is ranked fifth with the top in terms of the number of hotel rooms and attractiveness of dining options, but has weaknesses in tourist attractions (17th), nightlife options (30th), and the number of high-class hotels (20th).
Top 5 cities are London, New York, Paris, Dubai and Tokyo. Both Singapore and Bangkok increase scores in the number of foreign visitors, tourist attractions and nightlife options. In Japan, Osaka is ranked 25th, and Fukuoka 47th.
The top city in nightlife options is London, followed by Madrid, San Paulo, Barcelona and New York.
Tokyo is 8th in Accessibility
In Accessibility function, Tokyo is ranked 8th, increasing scores in the number of air passengers and the number of arrivals and departures at airports after the pandemic and maintaining high rankings in the number of stations (5th) and public transportations (1st). On the other hand, Tokyo is less evaluated in the number of direct international flight destinations (27th) and airport access time (29th).
Tip 5 cities are Amsterdam, Frankfurt, New York, London and Paris.
Tokyo is 16th in Environment
In Environment function, Tokyo is ranked 16th, reducing competitiveness in commitment to climate change (15th) and air quality (10th). Top 5 cities are Stockholm, Copenhagen, Geneva, Helsinki and Vienna, and Melbourne and Sydney, Australian cities, are ranked 6th and 7th. In Asia, Singapore and Seoul are ranked 12th and 14th respectively due to high scores in waste recycling rate, and Fukuoka raises its ranking to 20th due to higher score in urban cleanliness.
Tokyo is ranked down to 10th in Economy
In Economy function, Tokyo is ranked down to 10th mainly because of lower scores in GDP growth rate (47th), availability of skilled human resources (40th) and corporate tax rate (43rd). Also, Tokyo reduces scores in wage level (29th) and variety of workplace options (22nd).
Top 5 cities are New York, London, Beijing, Singapore and Zurich. In Japan, Osaka is ranked 38th, and Fukuoka 42nd.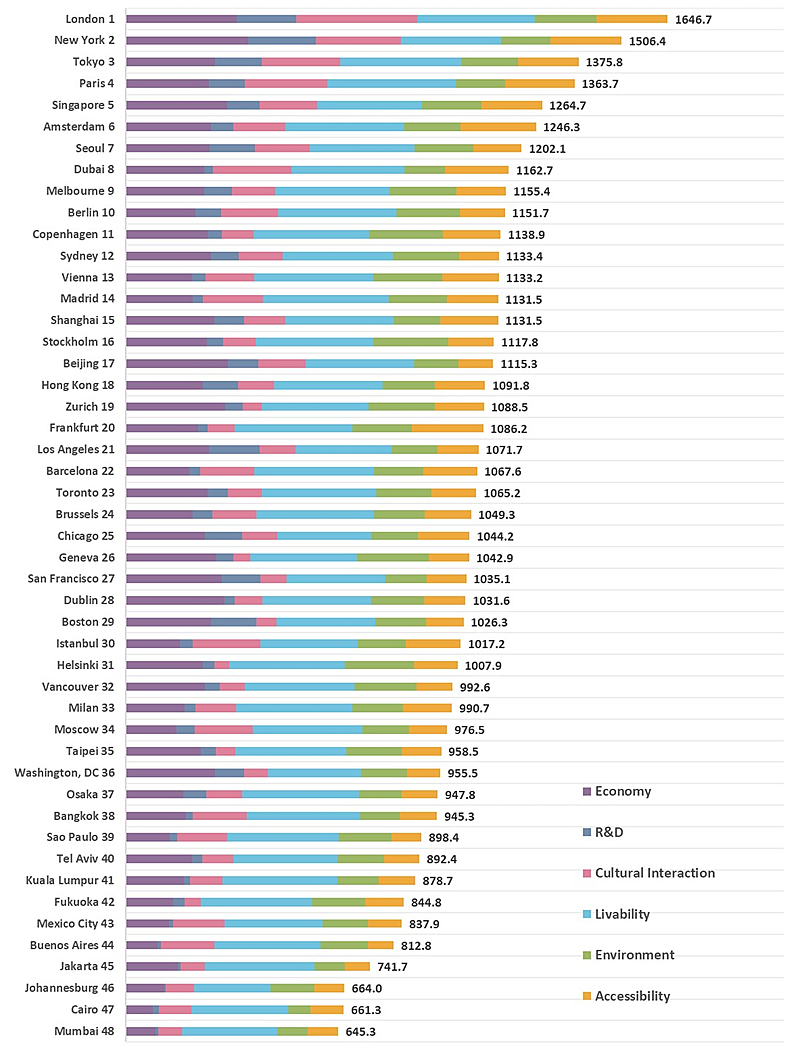 報道資料より