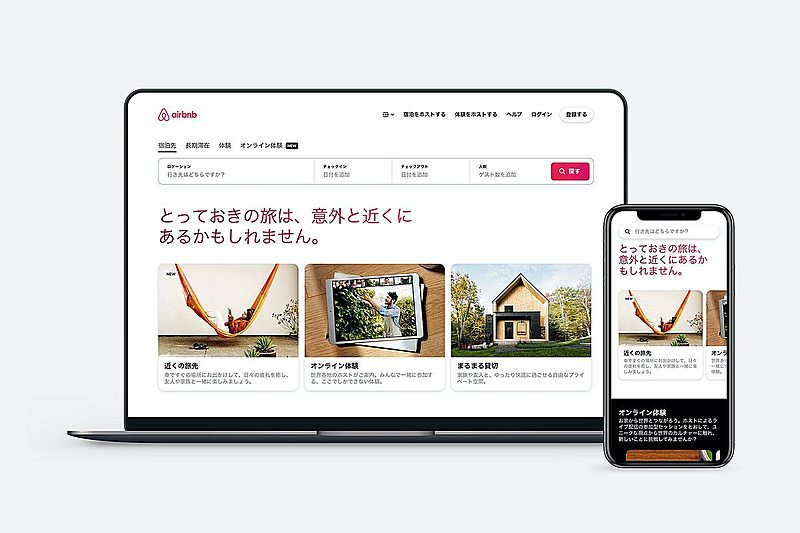 Airbnb launched 'Go Near - special travel near you' campaign on June 30 2020 to boost domestic travel demand in Japan, as the first recovery of travel is likely to be seen in the domestic market.
"Near, congestion avoidance and long stay maybe major trends in the domestic travel market," Airbnb Japan head Yasuyuki Tanabe said at an online press meeting. "We are appealing new normal stay of Airbnb, proposing driving destinations or relax destinations for travel with friends or family members, vacation rental home with private spaces or long stay options."
The campaign is developed with four different themes, including 'stay in nature' as the first theme and 'dreaming vacation near you' as the second theme.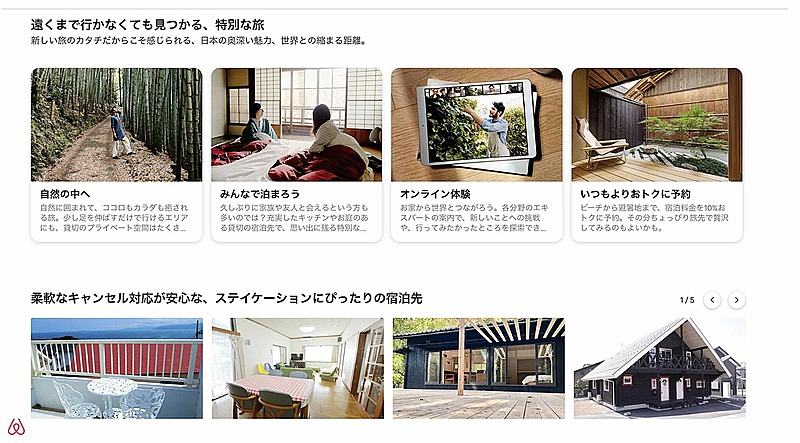 報道資料より
Airbnb also continues appealing online experience contents, which have been launched since COVID-19 spread worldwide. "We have started offering online experiences since early April. More than 50,000 seats have been booked, and the ratio of five -stars reviews reaches 96%," Tanabe revealed. "As experience contents in Japanese have been increasing, Japanese users have been increasing."
To meet social needs for public health and hygiene, Airbnb has drawn up 'cleaning guideline' for listings to guide hosts to follow designated cleaning procedures on check-lists. Hosts joining and completing the program are given certificate badges on their listing pages.
Signs of new travel trends
Bookings in Japan in the period between June 7 and 13 increased by 78% year on year, and bookings for this coming summer holiday season one or two months later grew by 303% compared to May 2020, according to Tanabe. Also, bookings of listings within 80 km or one and a half hours away from home were up 1.6 times year on year.
Bookings of independent houses or chartered apartment rooms account for about 80% of the total, and long-stay bookings for 28 or more nights were up 1.57 times. For amenities, keywords of with kitchen, with Wi-Fi, with complementary parking lot, with laundry machine are more searched than before.