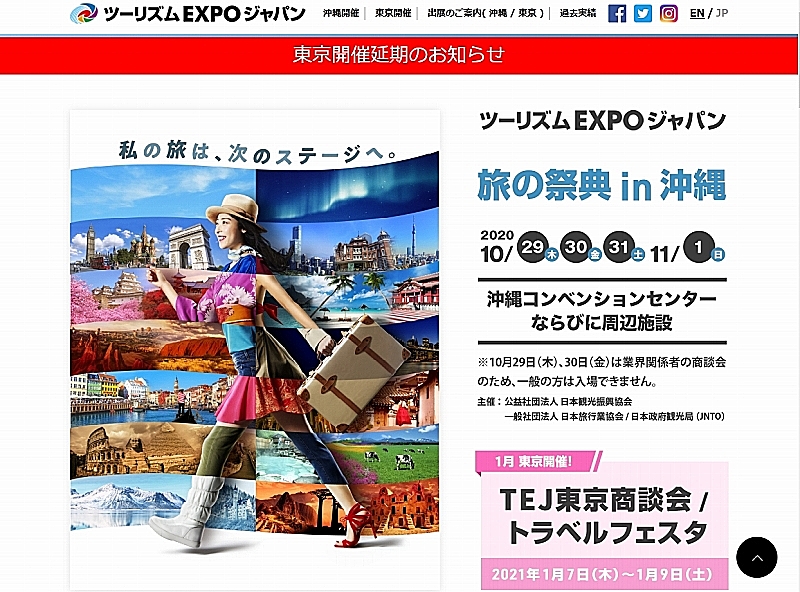 Japan Association of Travel Agents (JATA) announced at a regular press meeting on June 19 2020 that Tourism EXPO Japan (TEJ) will be organized in Okinawa Convention Center from October 29 to November 1 2020 as originally scheduled.
The event slogan will be changed from 'Resort Exhibition in Okinawa' to 'Travel Festival in Okinawa' appealing opportunities to revive tourism industry and local communities and to restore global travel.
For TEJ Tourism Ministers Meeting, the TEJ organizer will send invitations to tourism ministers of certain countries to send a message of 'Next Tourism' with COVID-19 to the world, but supposes that ambassadors in Japan will be joined.
The event will be organized following the safe and public health guidelines drawn by Japan Exhibition Association and in line with the Okinawa Prefecture's action plan 'Okinawa Tour Style With Corona.'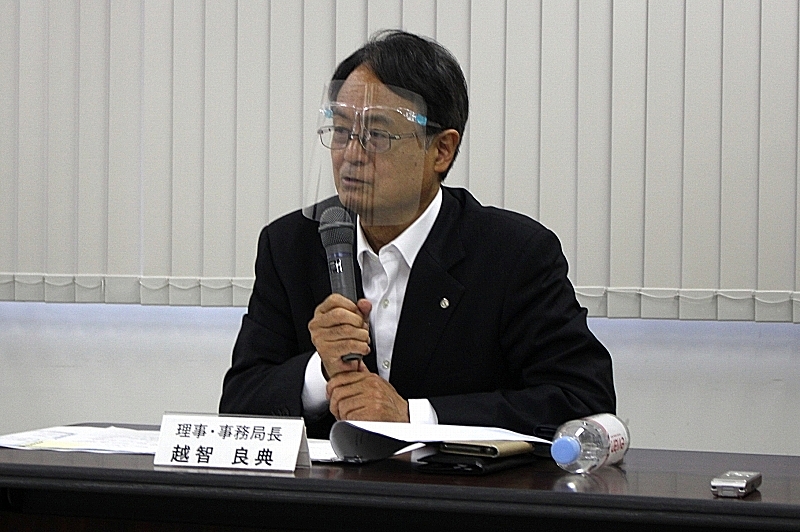 JATA Yoshinori Ochi explained TEJ in this autumn
The event will be downsized from 600 booths originally to 450 booths, probably 80 international booths, to avoid congestion, and deadline of applications for exhibition will be extended by July 31 2020. Under the visitor control, 130 buyers and 27,000 visitors are expected to come to the event.
Yoshinori Ochi, JATA director general, said, "TEJ will be a good timing to accelerate recovery of the travel market as the travel demand-boosting campaign Go To Travel starts." Even though there are cautious voices that it is too early to organize an international event, Ochi said that organizing the event under the current circumstance is to make a big movement toward recovery of the travel business.