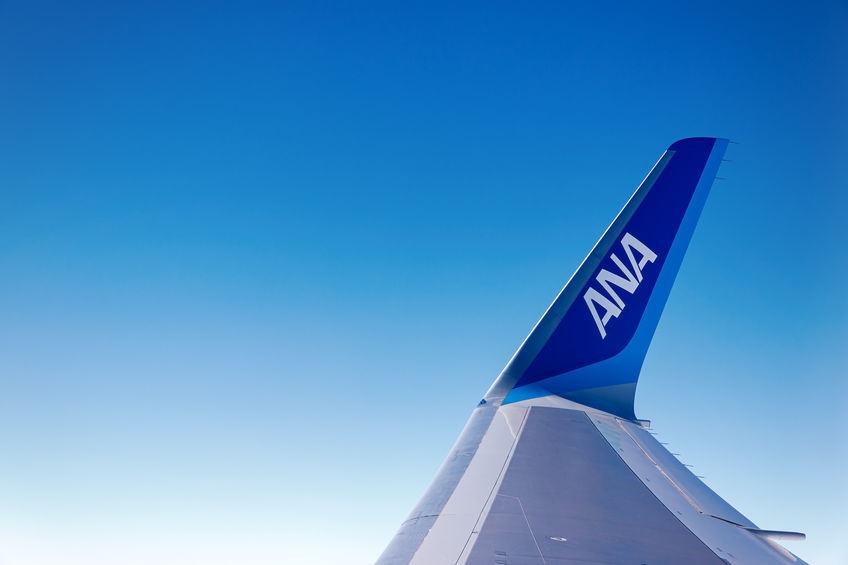 ANA has just begun receiving required COVID-19 certifications and other documents for its ANA Travel Ready service, which is expected to offer seamless boarding through pre-registration of required documents. ANA will work proactively to inform passengers of any changes and take all necessary steps to improve customer convenience.
Passengers on eligible routes will receive an email 72 hours prior to departure containing a link to the ANA Travel Ready website. Via this link, passengers can then confirm that they have the latest versions of the documents required for overseas travel in the "Information Regarding Travel from/to Japan and Other Countries"section, and upload the documents. If any documents are incomplete or missing, passengers will then be contacted by email with a request for additional information. Passengers will be notified once all mandatory documents are confirmed, and online check-in will be available 24 hours prior to departure time.
The service will be available in the beginning on 20 flights on 19 routes in total from Tokyo Haneda and Tokyo Narita to the U.S., Europe and China.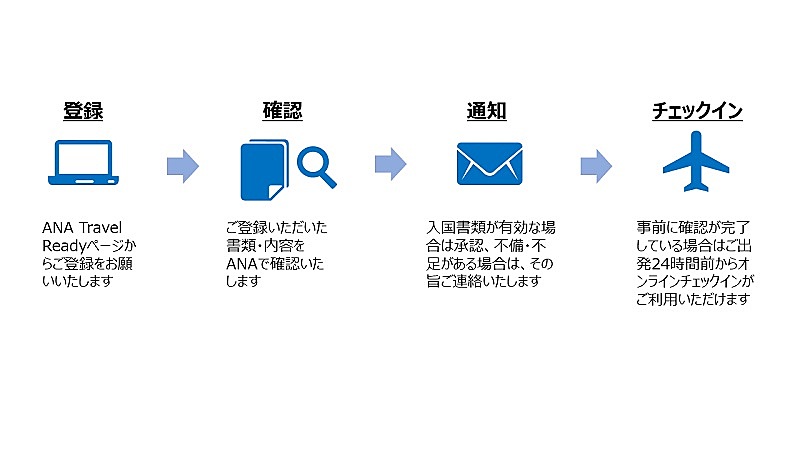 報道資料より