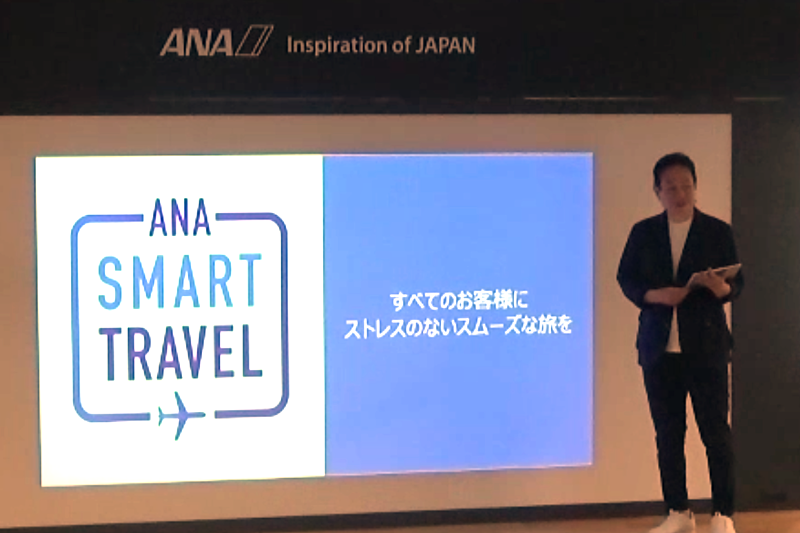 ANA announced 'ANA Smart Travel,' an app-based new service to provide an individual passenger with personalized information and services through a journey from before departure to after arriving in an airport.
In addition to existing digital services for booking and purchasing, airport guidance or airport access information on the app, ANA is improving it further to enhance digital supports to customers.
" We had discussed what kind of values customers want for ANA services in the past two years. As a result, we found that it is important for them to board a plane smoothly without stress," Shinichi Inoue, ANA President, said. "ANA app can provide customers with information they want at the right timing."
One of the improvements is that check-in screen and a boarding pass can be displayed with one tap, and one-tap display for seat change will be available in June 2022. Also, UI/UX will further be improved.
Through the efforts, ANA aims to increase online check-in passengers from around 50% of the total today to about 90% by the end of FY2026.
In the meantime, ANA will take out all automatic check-in kiosks for domestic flights by the end of FY2023. Manned check-in counters remain, while avatar-based remote services will be offered.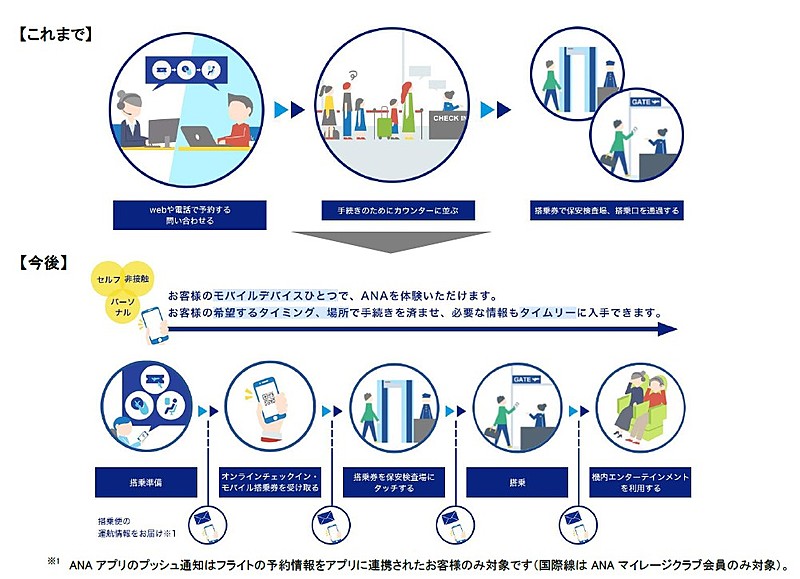 ANA Smart Travelのイメージ:発表資料より