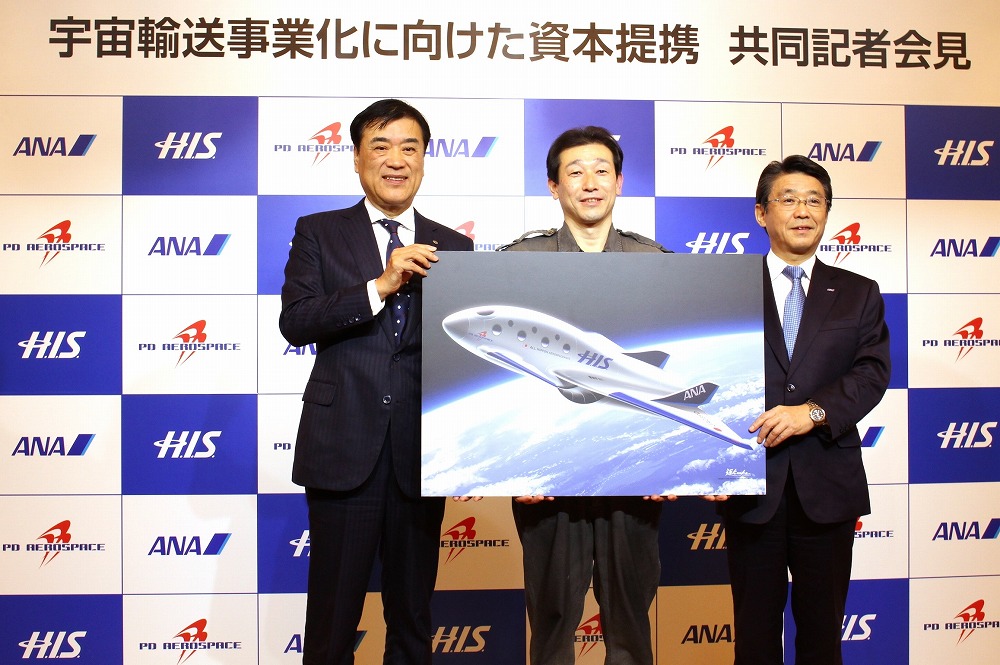 ANA Holdings, HIS and PD Aerospace, the spaceship development venture company, jointly announced on December 1 2016 that they have signed an agreement to work together for the space transportation development program. PD Aerospace received 30 million yen, equivalent to 10.3% of all issued stocks, from HIS and 20.4 million yen, equivalent to 7.0% of all issued stocks, from ANA.
PD Aerospace is developing a complete reuse-typed spaceship with both jet engine and rocket engine loaded. HIS is in charge of selling the space travel products, and ANA will support pilot training and spaceship maintenance. The three partners aims to start commercial flight of the manned spaceship in December 2023.
"In 2023, we will probably appeal the space travel to luxury travelers, offering prices from 10 million to 20 million yen in the beginning. In the future, maybe five years later after the commercial flight begins, our ideal price is around 1 million yen," Hideo Sawada, HIS Chairman and President said. "A few years before the spaceship rolls out, we want to begin selling the space travel products." Before the capital alliance this time, HIS has already cooperated with PD Aerospace by making a donation.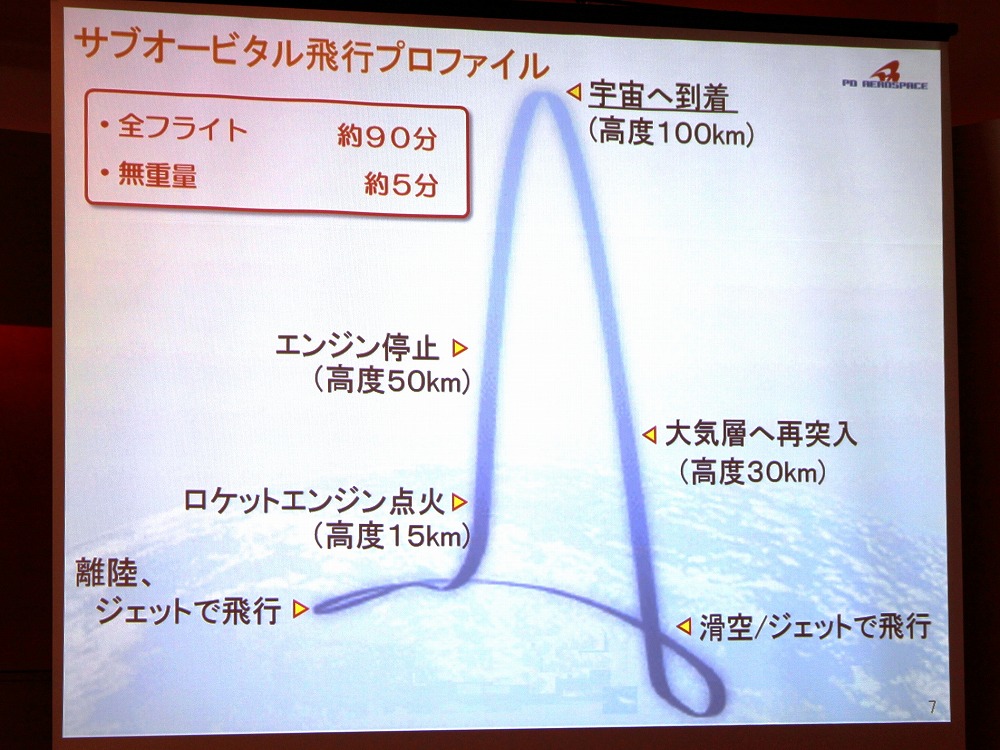 Shuji Ogawa, PD Aerospace President said, "We hope to start selling the space travel at around 14 million yen, 30% cheaper price than offered by early started developers. We have an idea to sell the space travel at the same price as travel to Europe in the future." Sawada said, "After the spaceship business is right on track, my dream is to develop a space hotel." HIS has no idea to sell the spaceship product exclusively.
According to the development plan, PD Aerospace aims to achieve a unmanned flight at an altitude of 100km by October 2018 and then a manned flight by October 2020. A target date of type certificate acquisition from Japan and U.S. is May 2023.
"Space travel is not only our goal," Ogawa said. "Our dreams include launch of a rocket in the space to transport passengers or materials to a space hotel, and also five times faster supersonic transport than the Concorde in the atmosphere by switching jet engines to rocket engine."