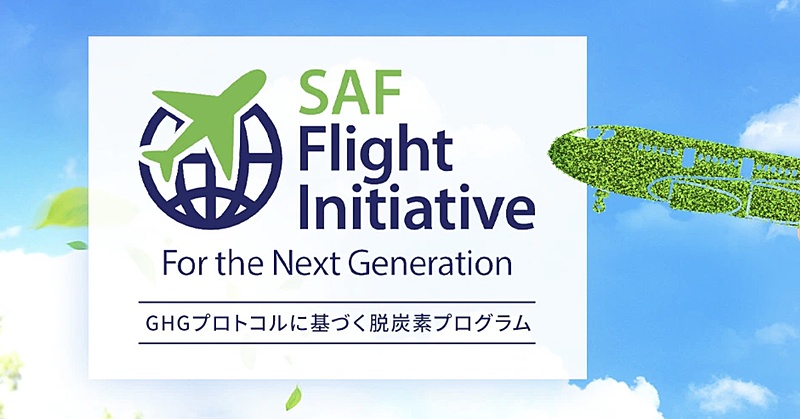 ANA has begun receiving applications for 'SAF Flight Initiative:For the Next Generation' program for corporate partners to help them reduce CO2 practically for their business trips and to extend ANA flights using sustainable air fuel (SAF).
Through the program, partners are able to reduce CO2 emission from ANA flights when they use the flights for their business trips and will receive certification noting the reduction in carbon emissions, which surly contributes to promote their ESG managements.
ANA does not propose fixed purchase prices because SAF distribution is very limited for now, and the market price is changeable. On top of the first contract price, ANA plans to discuss the next price with a contracted partner twice a year.
Beginning in April 2022, the Tokyo Stock Exchange will be reorganized and require companies listed in the top-tier Prime Market to report certain ESG-related efforts based on Japan's recently revised Corporate Governance Code. It is timing for ANA to launch the program in January this year.
Ahead of the corporate program, ANA started the cargo program in September 2019, operating freighters using SAF for Kintetsu Express, Nippon Express and Yusen Logistics on the Narita-Frankfurt route, and ANA issued certificates to them through the third-party authorization.