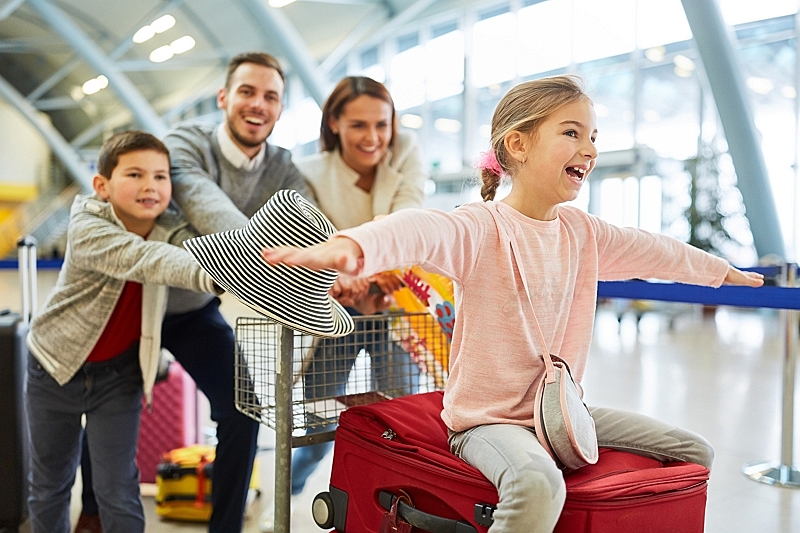 Japan National Tourism Organization (JNTO) announced results of its research on how Tokyo Olympics and Paralympics (Tokyo 2020) in the last summer affected foreign people's willingness to visit Japan. The research targets were 8,034 people in 13 countries and regions.
According to the results, 44.2% of all respondents answered that Tokyo 2020 was a chance to raise their interests in Japan, and 73.2% said they wanted to travel to Japan after the pandemic ends. Out of all respondents who were willing to travel to Japan, 38.6% answered that Tokyo 2020 motivated them to visit Japan, which represented Tokyo 2020 was a chance for about 390 million people to raise their willingness to travel to Japan.
Regarding media channels they reached during the event, about 200 million people watched the games on TV, which were the most, followed by about 180 million people on SNS, about 160 million people on promotional campaigns and about 140 million people on news coverage.
報道資料より
JNTO had strengthened its promotional activities in core target markets of US, UK, China and France for Tokyo 2020. Out of all respondents in the four countries, more than 70% said that JNTO promotions helped them raise their willingness to travel to Japan. The survey by NBC, an exclusive broadcaster for Tokyo 2020, showed that 95% of CM watchers had positive impressions about Japan, and 40% answered Japan was one of choices for the next destination.
33.2% said that they improved their impressions about Japan through advertising campaigns, particularly having better impressions in technologies, history, cultures and landscapes of Japan.
JNTO also conducted to the survey to foreign media who visited Japan for Tokyo 2020. The results said that more than 80% wanted to visit Japan again for news coverages, including Osaka Kansai EXPO 2025.
Regarding mega international events in Japan, 66.5% said they wanted to visit Japan to join such events, and the highest interest was seen in Osaka Kansai EXPO 2025 with the ratio of 27%.
Focusing on 'higher value-added travel,' 'sustainable tourism' and 'adventure tourism'
JNTO revealed that it is focusing on 'higher value-added travel,' 'sustainable tourism' and 'adventure tourism' in 2022 in preparation for open of the border.
For higher value-added travel, JNTO launched a special working team in January this year to collect and edit luxury travel contents over the nation and to form a network with domestic tour operators and concierges. Kyoji Kuramochi, JNTO executive, said at a regular press conference, "As airfare is expected to be higher after the border opens, the luxury travel market may begin recovering first."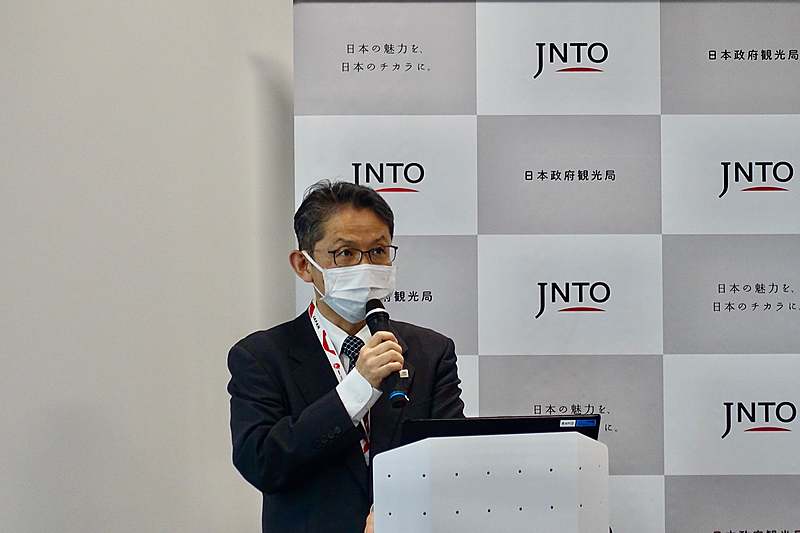 JNTOの取り組みを説明する蔵持氏
For sustainable tourism, JNTO also formed a special promotional team to enrich sustainable tourism contents throughout Japan and open an exclusive site on JNTO official website.
For adventure tourism, JNTO recognizes that Adventure Travel World Summit (ATWS) in Hokkaido in 2023 will be a great opportunity to appeal adventure tourism in Japan to the world. On the website, JNTO is more active to deliver information including model courses or activities."It is also important to train local guides for adventure tourism," Kuramochi said. "To develop a system to receive adventure travelers, we are going to strengthen collaborations with local governments and DMOs."