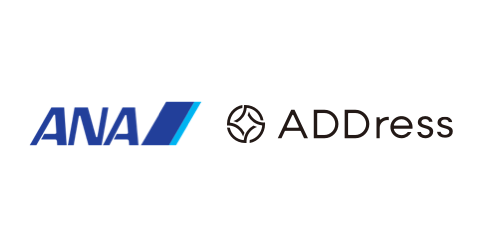 ANA Holdings will launch a subscription ticket demonstration for paid-members of ADDress, a co-living sharing service platform, on March 31 2020. The subscription tickets for two return ANA domestic flights from/to designated airports will be offered at 30,000 JPY a month.
ANA plans to expand the demonstration scale to other routes and to increase targeting passengers and also is looking for opportunities to collaborate with another business players that are creating so-called relationship population between urban cities and countryside for local revitalization. 
Launched in April 2019, ADDress is a sharing economy platform to provide members with multi-living bases nationwide. 25 co-living bases are available up to now, and more bases will be added in the future. ANA has participated in the start-up program as a mobility partner since it was launched. 
One of the challenges is how members can move between bases, not only between city gateways but also between a gateway, such as an airport or a railway station and a living base. ADDress is looking for solutions in partnership with sharing economy-based mobility players. 
ANA and ADDress will accept applications by March 21 2020, and the demonstration will end on March 31 2020. Available routes are between Haneda and Sapporo, Tottori, Takamatsu, Tokushima, Fukuoka, Oita, Kumamoto, Miyazaki and Kagoshima only for designated flights by ANA.