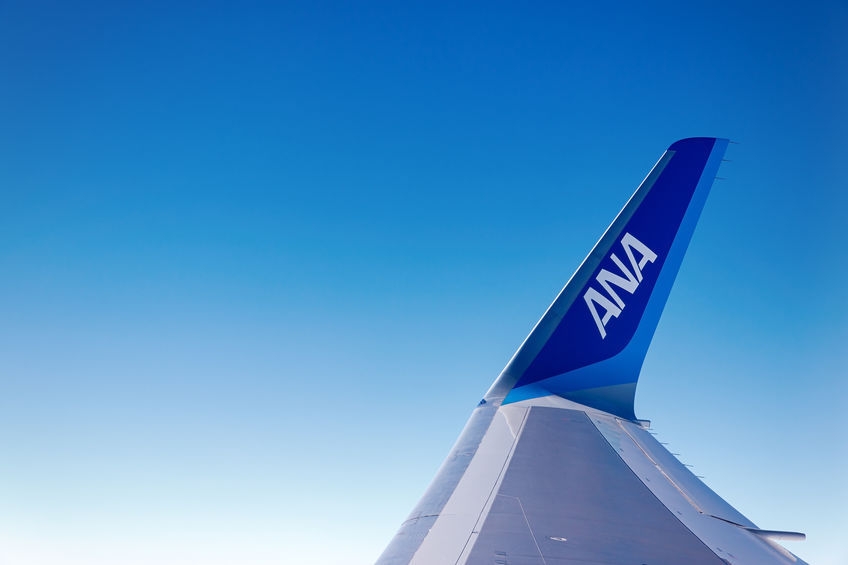 ANA increased operating revenue by 1.7% year on year to 1,056 billion yen for the first half of FY2019 (April to September 2019) on a consolidated financial basis, and at the same time operating expenses by 4.7% to 977.1 billion yen mainly because of an increase in expenses on preparation for new Haneda services in the next spring. 
ANA finally posted operating income of 78.8 billion yen (-25%), ordinary income of 81.5 billion yen (-20.8%) and net income of 56.7 billion yen (-23%).
Revenue of the international passenger flight business was up 2.3% to 338.5 billion yen with 5,172,000 passengers and the load factor of 76.8%. During the period, ANA increased the A380 Narita-Honolulu services from three flights a week to 10 flights a week in July and launched seven flights a week between Narita and Perth, Australia. 
Revenue of the domestic passenger flight business was up 4.7% to 368.7 billion yen with 23,102,000 passengers and the load factor of 70.4%. ANA succeeded in increasing business travelers, inbound travelers and leisure travelers during 10 consecutive holidays in the Golden Week period. 
The LCC business reduced passenger revenue by 4.6% to 46.1 billion yen with 3,995,000 passengers (-1.8%) and the load factor of 86.9%. ANA explained that Peach Aviation has been affected by large reduction of Korean visitors to Japan since the political tension between Japan and South Korea came up to the surface in July. Vanilla Air has just terminated its operation to be merged into Peach Aviation.