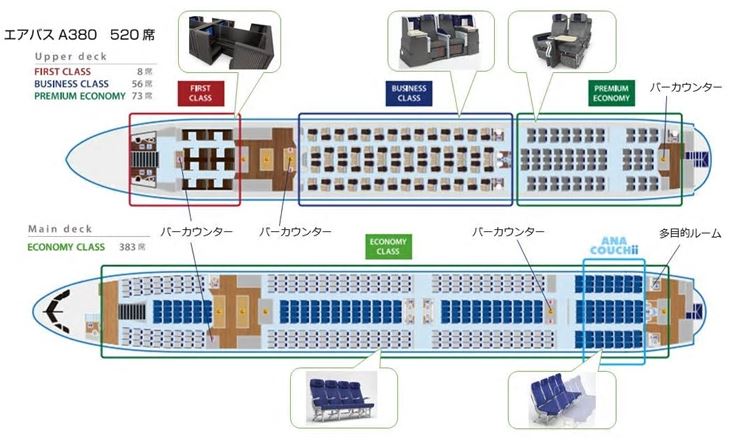 ANA unveiled the aircraft liveries and cabin designs of its three A380s, which will be introduced on the Tokyo-Honolulu route in the spring 2019. Naming  'FLING HONU' for the A380, ANA announced this time that each of the three A380s' liveries is designed with blue as Lani meaning sky, green as Kai meaning ocean and orange as Ka La meaning sunset. 
The A380 equips 520 seats in total comprising eight First Class seats, 56 Business Class seats and 73 Premium Economy seats on the upper deck and 383 Economy Class seats on the lower deck. For the First Class, the Japan's first private room seats with doors will be offered. For the Business Class, the A380 offers pairs of seats for honeymooners or families to take seats next to each other, differentiating from other aircraft where seats are staggered. 
For the Economy Class, ANA will offer the Japan's first 60 couch seats, each of which consists of three or four seats and passengers are able to lie on the seats by folding up the leg rests. In addition, passengers will receive a dedicated mattress that will provide them with further comfort. ANA expects that the new seats will be preferred by families with small children or infants.
In the rear on the lower deck, two bar counters and a family-friendly multi-purpose room will be set up. 
The cabin interiors have also been strategically designed in order for the passengers to feel the spirit of Hawaii from the moment they board the aircraft. The walls and lights have been arranged in such a way as to illustrate Hawaii's enviable blue skies, sunrises, sunsets, night skies and iconic rainbows.
Three patterns of the aircraft liveries 

Seat map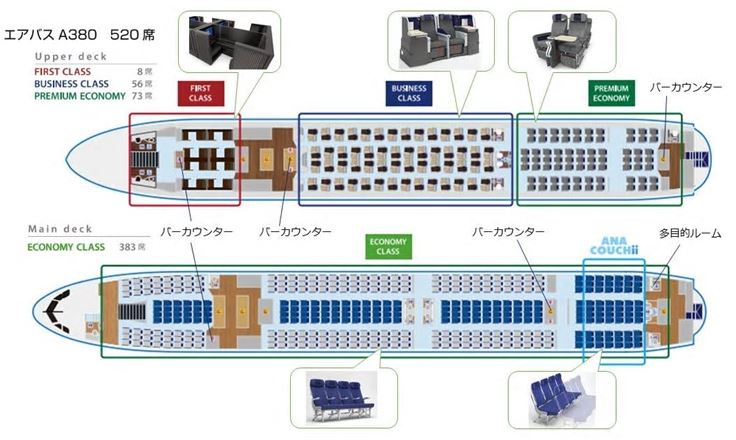 First Class (above) and Business Class (below)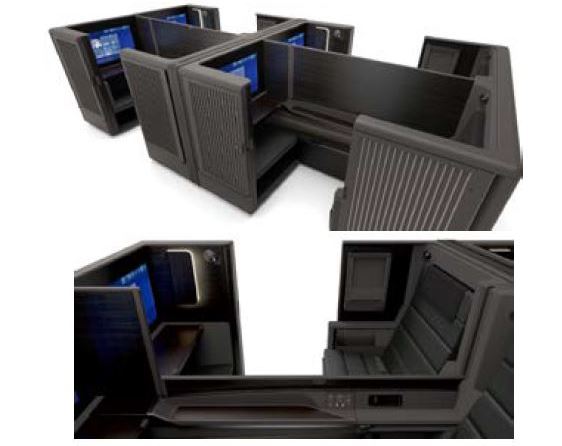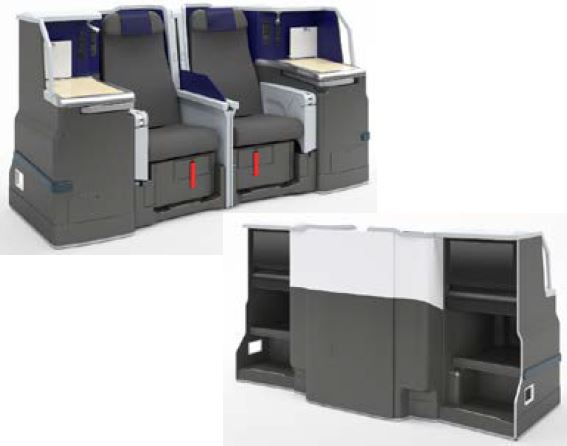 Economy Class couch seats (above) and a multi-purpose room (below)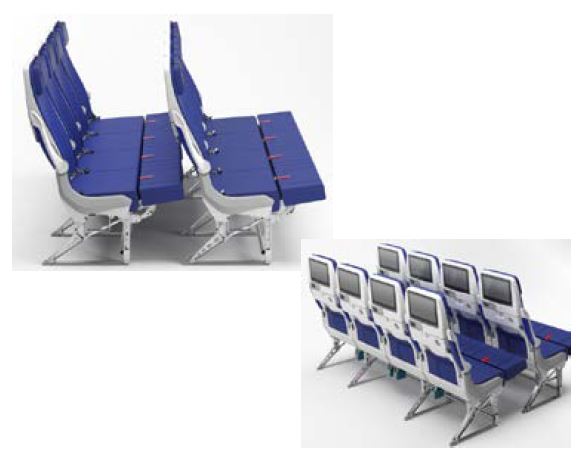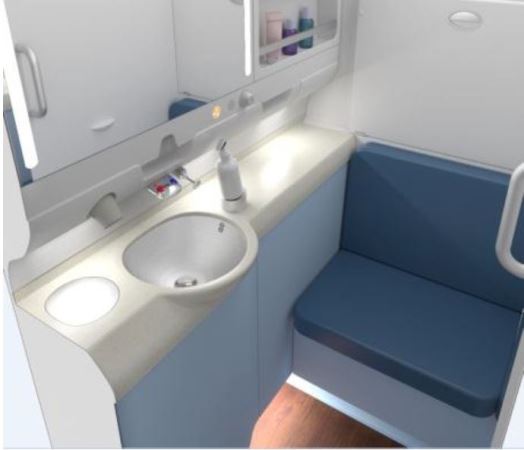 The cabin interior and lighting