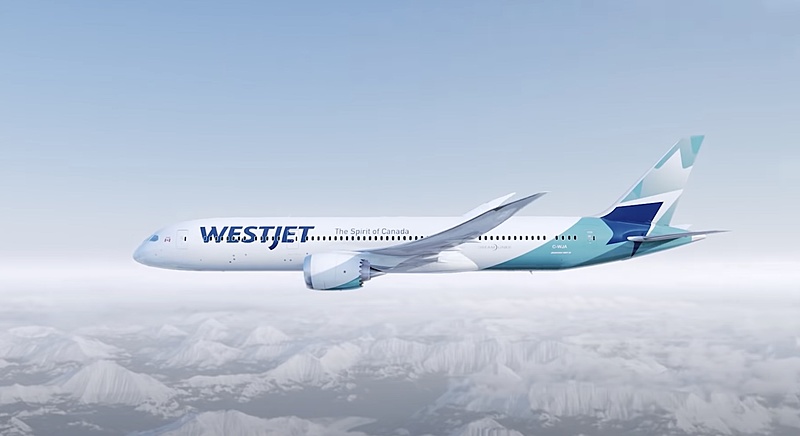 Westjet of Canada began serving three flights a week between Narita and Calgary, Alberta, with the three-class Boeing 767-9 on May 1 2023. The flights will be operated by the end of October this year as a seasonal service.
Charles Crowder, Vice President Sales & Marketing, WestJet, said at a news conference in Tokyo, "Many Japanese tourists visit Canada every year. Also, Tokyo is a gateway to Japan for Canadian." For the airline, Narita is its first transpacific destination.
Westjet code-shares with JAL, which is a big advantage for Westjet in developing a business to transport Japanese travelers from local cities to Canada and Canadian travelers from Calgary to local destinations in Japan. Crowder also said that they expect to carry Japanese travelers to other destinations in Canada via its hub airport Calgary.
Westjet has forecasted that they will have more bookings for flights from Canada than from Japan in the beginning because of higher tourist demand from Canada to Japan. As a matter of fact, they don't localize the website in Japanese yet. Crowder revealed that they focus on bookings in Japan through travel agents, not direct booking. Raising awareness of its brand in Japan, the airline expect to carry 50% of each Japanese and Canadian passengers on board in the future.
Travel Alberta appeals Indigenous Tourism for Japan
Travel Alberta has a marketing plan to appeal indigenous tourism as well as World Heritages, nature or foods for Japanese travelers. David Goldstein, Travel Alberta CEO, said that it is important for the tourism promotion organization to let Japanese people know sustainability and authentic experiences.
Travel Alberta has invested several million Canadian dollars to development of indigenous tourism in the past three years, which was one of the largest investment scales in Canada, according to Goldstein.
Shae Bird, Indigenous Tourism Alberta CEO, described significance of indigenous tourism as 'Social Responsible Tourism,' saying that they want to inform social or environmental sustainability through sharing stories, cultures, history or foods with local indigenous people.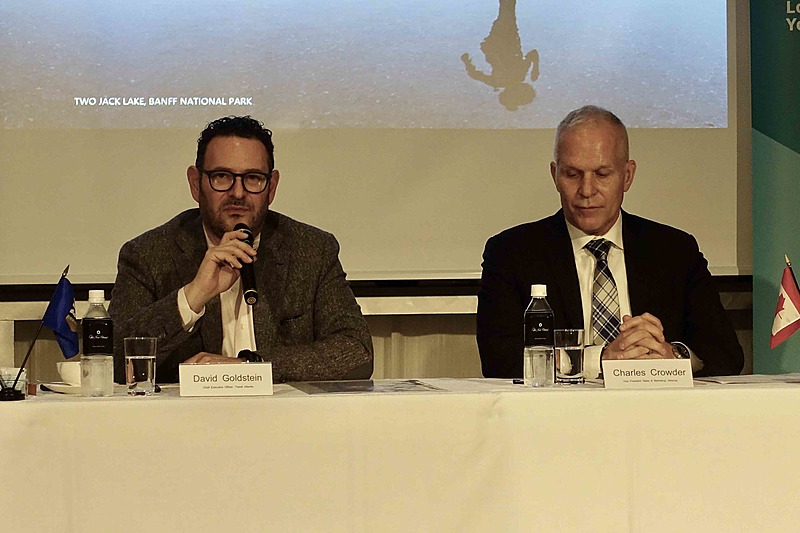 David Goldstein, Travel Alberta CEO(left) and Charles Crowder, Vice President Sales & Marketing, WestJet
※カナダドル円換算は1カナダドル100円でトラベルボイス編集部が算出