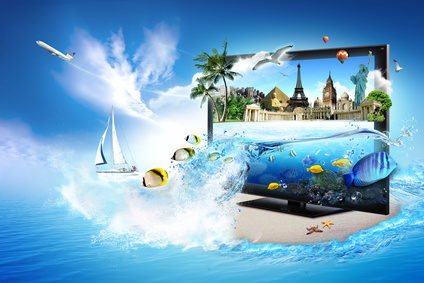 The latest NHK Broadcasting Culture Research Institute's survey finds that even elder Japanese people have reduced TV viewing times. In 2015, the ratio of Japanese people viewing TV (15 minutes or more a day) still reached 85% of the total on weekdays and weekend, however the survey shows that the reduction rate had been bigger to 3 to 4 points every year since 1995. Among 20's males especially, the ratio dropped to 60%.
The average viewing times a day also reduced except Saturday, and reduced even among elder people: 5 hours 16 minutes (23 fewer minutes) among 70's ore older males, 3 hours and 59 minutes (30 fewer minutes) among 60's males or 4 hours and 21 minutes (18 fewer minutes) among 60's females.
In contrast, the ratio of people viewing video, HDD or DVD including recorded TV programs and TV programs delivered online was larger than five years ago: 15% on weekdays, 18% on Saturday and 17% on Sunday. The ratio on weekday was up 4 points on average and particularly increased from 7 to 8% five years ago to 13 to 17% in 2015 among elder females.
The ratio of people viewing online entertainment and educational contents rose: 23% on weekday, 26% on Saturday and 26% on Sunday. The average viewing times also increased to 28 minutes on weekdays, 38 minutes on Saturday and 43 minutes on Sunday. On weekend, the ratio was 40% or higher among 10's males and females and 20's and 30's males. The average viewing time among 50's and 60's males particularly increased to 23 minutes on weekdays.
The average sleeping hours a day were 7 hours and 15 minutes on weekdays, 7 hours and 42 minutes on Saturday and 8 hours and 3 minutes on Sunday. The results were longer than 2010. The time to go to bed was mostly 23:00.
In Japanese