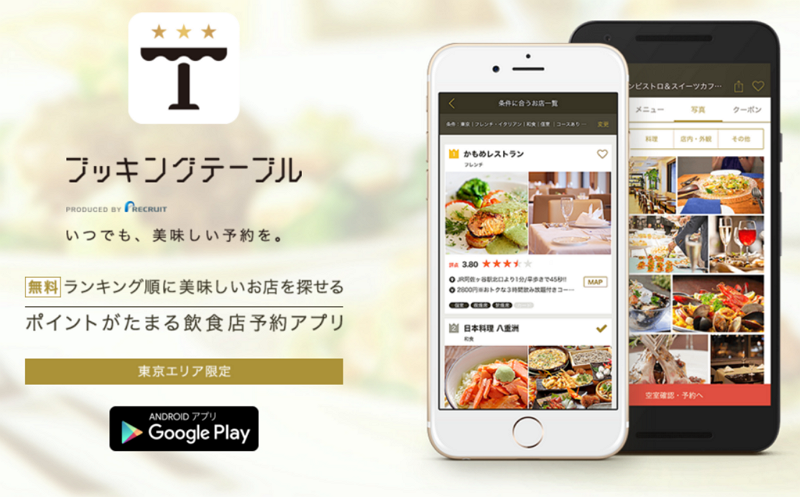 Recruit Life Style opened its new restaurant-booking app 'Booking Table' on April 14 2016, as a sister service of its restaurant search and booking service 'Hot Peeper Gourmet.'
On Booking Table, it is possible to search and book more than 12,000 restaurants in Tokyo mainly. The booking service is available in 24 hours, and Ponta points can be acquired.
On of the features is a function to book restaurants by TPO, such as a high-end restaurant for a special day, a hard-to-book restaurant or a casual restaurant to enjoy with friends. The popular restaurant ranking based on its original benchmarks is also available, and it is possible to register favorite restaurants and to share them with friends on SNS.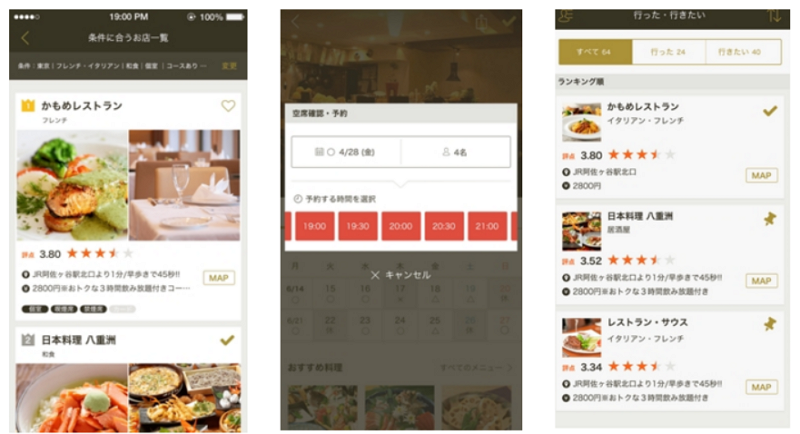 In Japanese