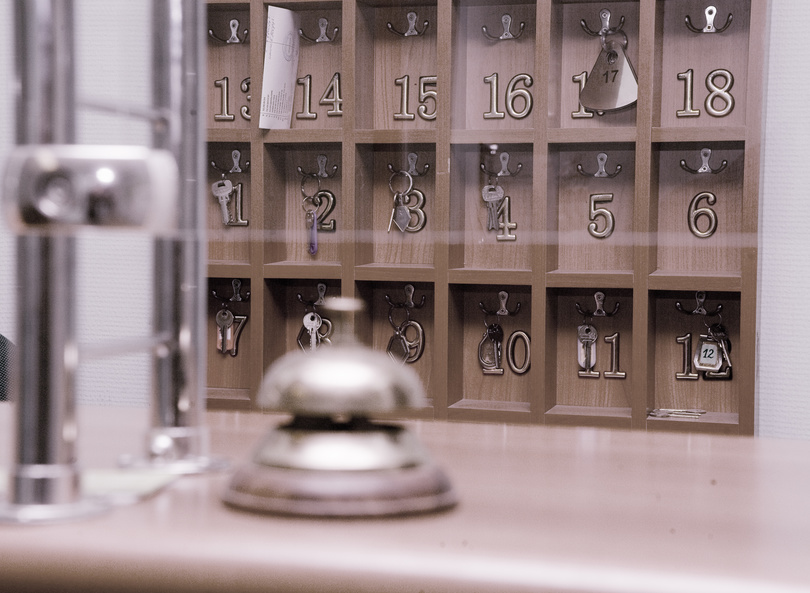 Expedia Japan's survey on awareness of hotels, targeting 18,229 travelers in 23 countries who booked hotels with air tickets in the past year, finds that the ratio of Japanese travelers who selected a major chain hotel as the first candidate is 69%, about 10% higher than 59% in U.S.A. and Mexico, as the graph below shows.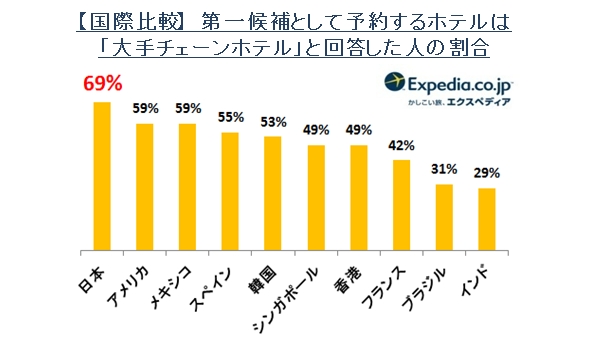 Interestingly, Japanese travelers do not emphasize hotel facilities, such as restaurants or bars, and services, such as entertainment or room service, compared to other countries' travelers. Regarding restaurants, bars, pools or family facilities, Japan is at the bottom among 23 targeted countries. 
Also, the ratio of Japanese travelers who spend more bath time in a hotel than usual is 17%, which is the lowest, while the ratios in U.S.A. or Europe reach around 50%. Expedia guesses that the reason is that a hotel usually offers a modular bathroom with a shower and a bathtub, which is not preferred by Japanese. 
The graph below shows international comparisons in terms of awareness of hotel facilities and services: