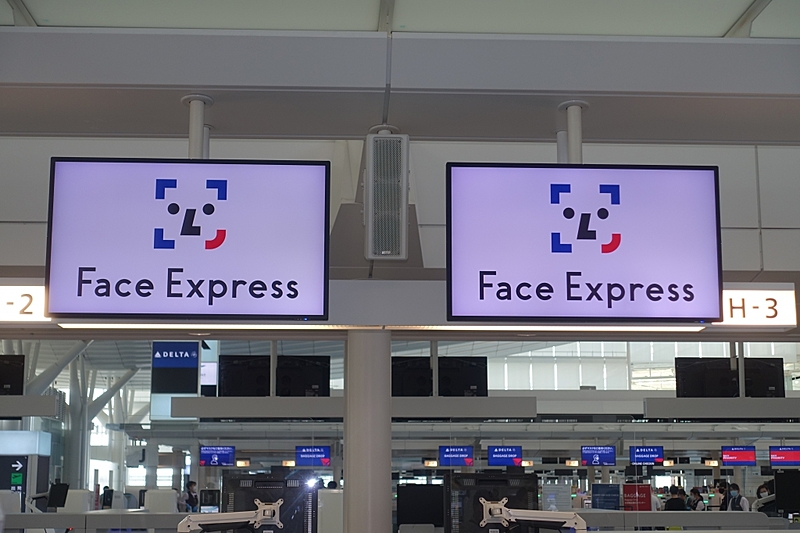 Tokyo International Air Terminal (TIAT) has demonstrated the face recognition barding system for international flight passengers ta Haneda Airport since April 13 this year. The NEC technology-based 'Face Express' system enables a passenger to go through a baggage drop, a security-check and a boarding gate with OneID linking passport information, face information and boarding information.
The same system has been demonstrated at Narita Airport as well.
Face Express is currently joined by JAL, ANA, Delta Air Lines and Air France at Haneda. Expecting to apply for the system to all of the airlines operating international services, TITA aims to start full operation of Face Express in this coming July after checking smooth procedures and functions of the systems.
For Face Express, 92 Common Use Self Services, 25 Face Express registration kiosks, 104 Self Baggage Drops, 41 Passenger Recondition Systems and 80 Self Boarding Gates are placed in Terminal 2 and 3.
As Haneda Airport operates Common Use for check-in counters and boarding gates for all of the airlines, every airline can use all of the Face Express systems. One of the challenges is how the airport can co-use the Face Express system and the existing system.
Face registration is done within one minute
A Face Express registration kiosk first reads passport information, followed by taking a photo of front face of a passenger and reading boarding ticket to link to an airline's booking system. The procedure is completed in one minute or shorter.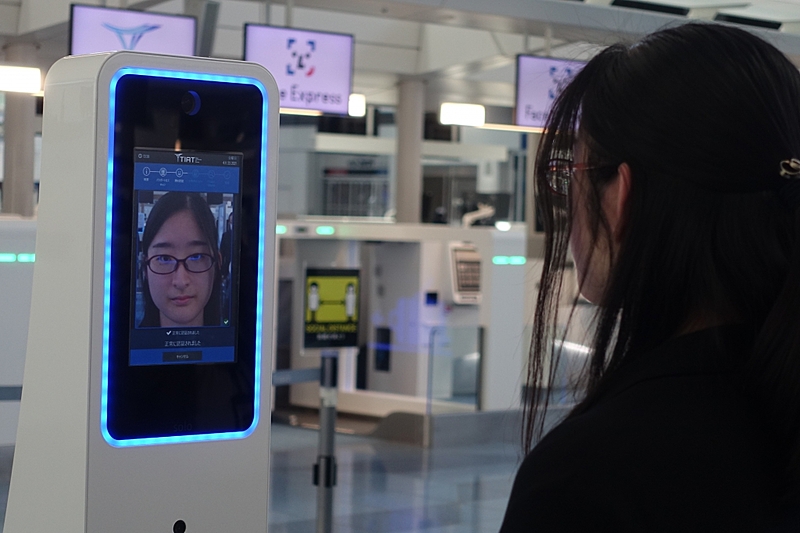 Face Express登録専用機で顔写真を撮影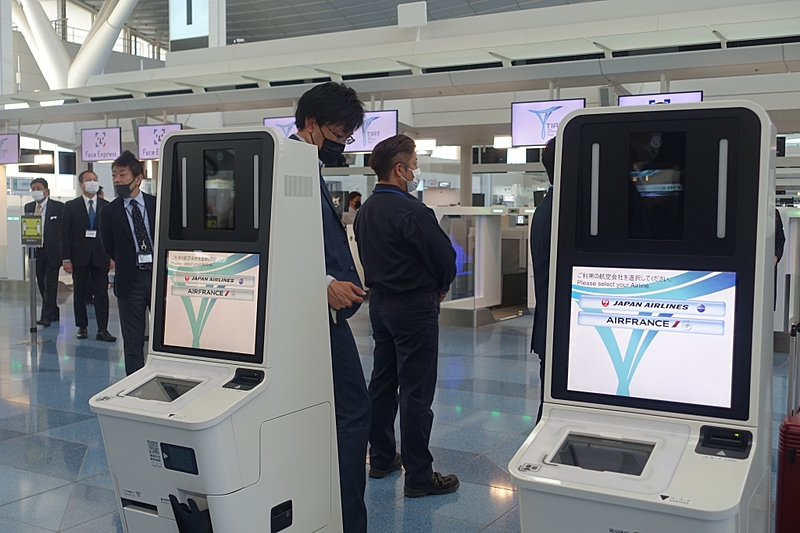 Face Express対応の自動チェックイン機
A Self Baggage Drop can accept baggage with face recognition only, without showing a passport and a boarding ticket.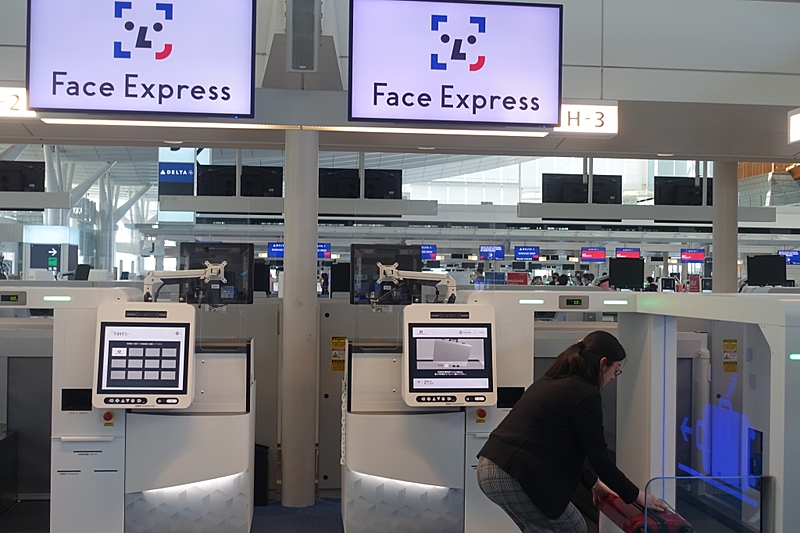 自動手荷物預入機でも顔認証だけで本人確認書類は必要ない
At a Passenger Recondition System, a liquid display device with an automatic flapper gate recognizes face information and check flight status for a passenger with the airport operation information system at once.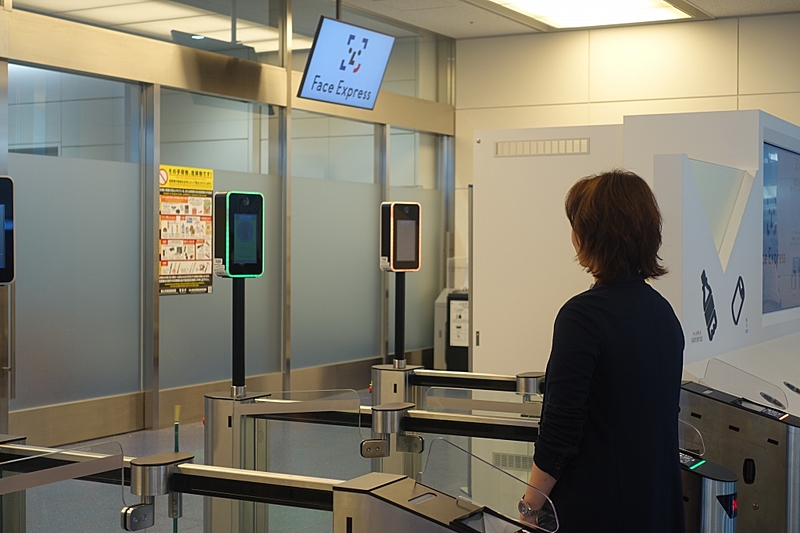 保安検査場ゲート。緑になれば通過可能に。
A Self Boarding Gate allows a passenger to board a plane without showing a passport and a boarding ticket.
TIAT said that a key to expand use of Face Express is to raise raise awareness of users. Also, TIAT expects to connect a digital health passport function with Face Express in the future.