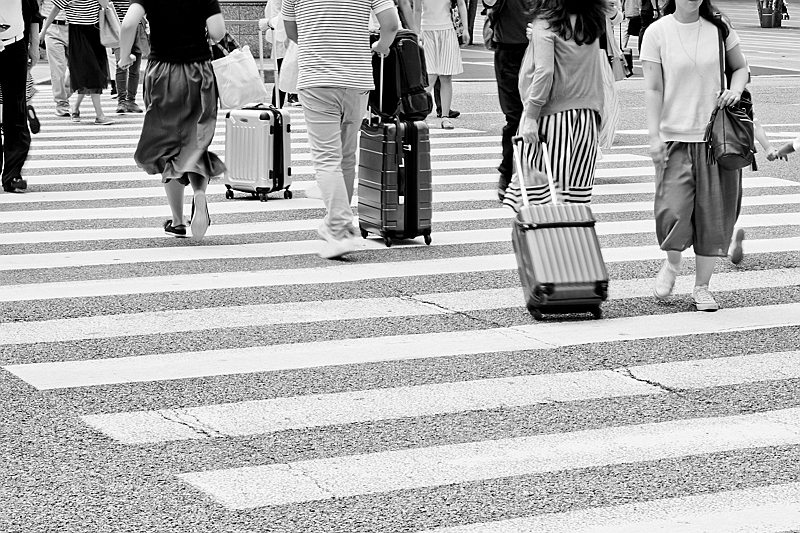 The latest JTB survey shows that the ratio of Japanese people who have plans to travel in a week-long Golden Week season of 2021 beginning in late April is only 10.3%, much lower than 25.2% in 2018 and 26.3% in 2019.
The survey was carried out between April 9 and 14, before the third declaration of a state of emergency was enforced on April 25 in Tokyo, Osaka, Kyoto and Hyogo.
Three top reasons for no plan to travel are 'worrying about COVID-19 infection risk (63.9%),' 'overcrowding in the season (22.4%)' and 'preferring to relax at home (15.4%).'
発表資料より
Among people who have plans to travel, three nights account for more than 80% of the total. Preferred destinations are Kanto (29.5%), Kinki (13.7%) and Tokai (11.1%). JTB said that neighbor tourist destinations, traveling by car and luxury hotels in Tokyo are particularly preferred.
Regarding travel expenses a traveler, a range from 10,000 JPY to 20,000 JPY account for 23.8% of the total, followed by less than 10,000 JPY (21.3%) and a range from 20,000 JPY to 30,000 JPY (20.1%).
The most-selected transportation is car including rent-a-car (65%).
The most-selected accommodation is hotel (38.2%), followed by parent or relative home (24.1%) and ryokan (20.2%), and the ratio of outdoor stay including camping account for 7.2%.
The survey also finds that special considerations amid the pandemic include 'not using public transportation (36.5%),' 'traveling with limited companies (32%),' 'not meeting other people than family members or friends (30.6%)' and 'avoiding visiting higher-risk areas (21.8%).' Also, many people answered that they will cancel their planning travels when declaration of a state of emergency is issued.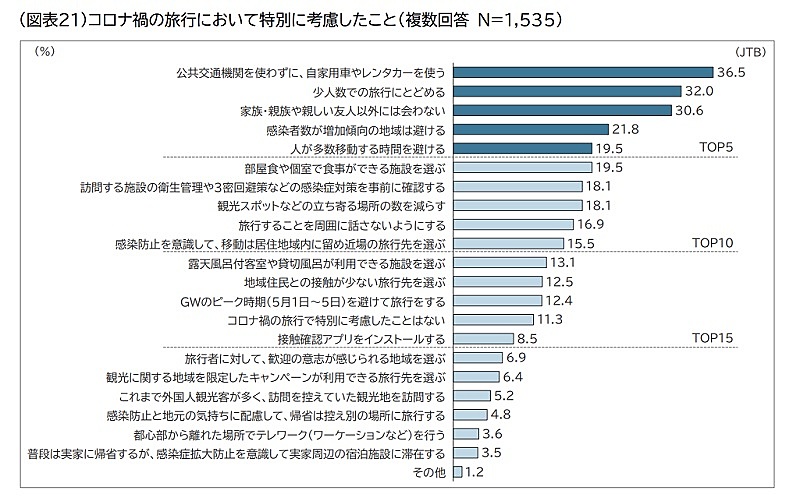 発表資料より