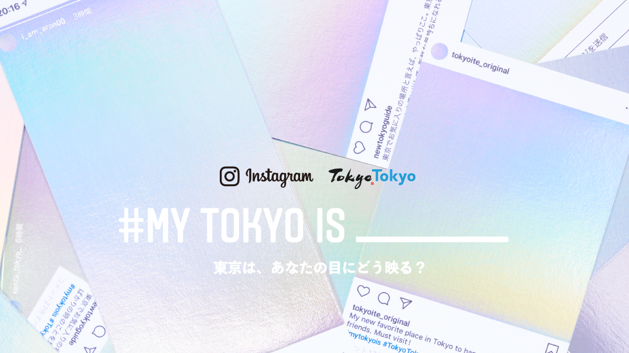 Instagram and Tokyo Metropolitan Government launched a joint campaign '#MY TOKYO IS _____' to encourage Instagram users to share pictures or movies about unique and attractive landscapes of Tokyo on Stories. Collected postings will be exhibited in GINZA ATRIUM, Tokyo in late March 2020 and also be introduced on the Tokyo's official website and a booklet for international travelers visiting Tokyo next year.
In accordance with launch of the campaign, three sorts of the limited stamps for Stories have been released. They are popped up on the Stories tray only when a user is in Tokyo, and once a user taps a stamp, the '#MY TOKYO IS _____' search page comes up to find pictures or movies posted under the campaign. 
Participants in the campaign will be invited by January 10 2020.