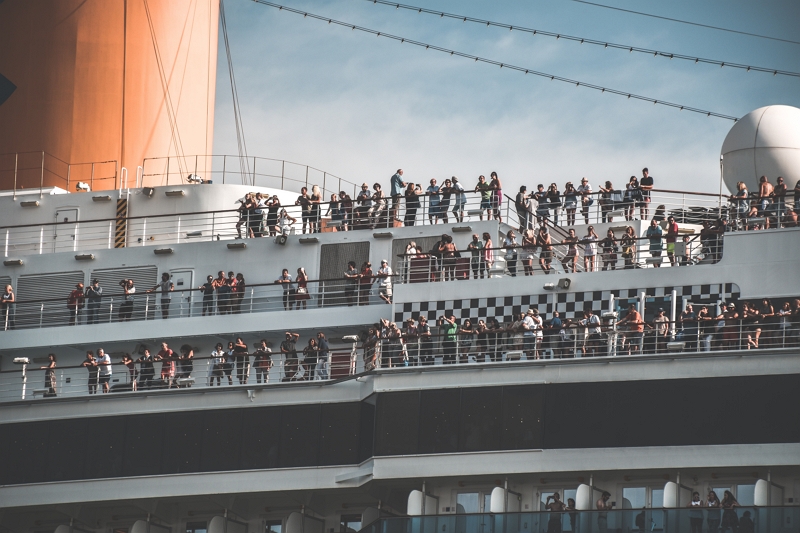 Ministry of Land, Infrastructure, Transport and Tourism announced that the number of international cruise travelers to Japan was down 12.2% year on year to 2.15 million in 2019, affected by a decrease in cruises departing from China. Port calls in Japan totaled 2,866 (-2.2%), comprising 1,932 by foreign operators and 934 by Japanese operators
Cruise passengers from the biggest market China were down 14.5% to 1.74 million, as those departing from the central coast of China including Shanghai were down 32.8% to 899,000. Cruises passengers from the southern coast of China including Hong Kong, however, increased by 21.9% to 395,000, and Taiwan saw a 4.7% increase to 288,000.
Port calls by foreign operators reduced by 10.6% to 893 from China and by 2.4% to 241 from Taiwan, while those were up 20% to 707 from Japan.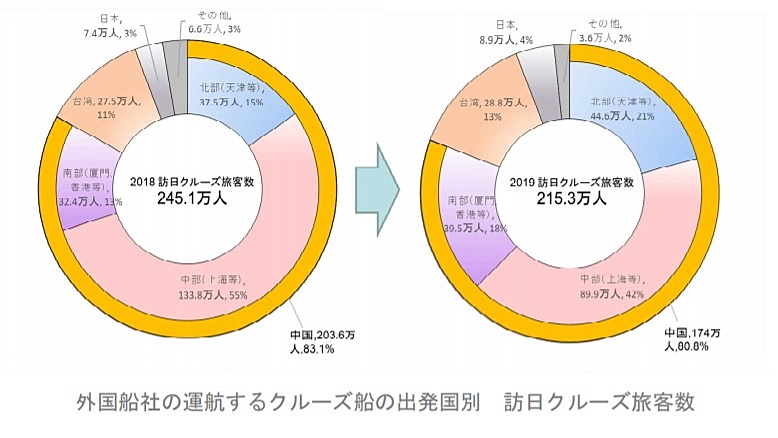 発表資料より
Japanese cruise travelers increased by 11.1% to record-high 357,000, which consisted of 238,000 on foreign operators' cruises (+10.9%) and 118,000 on Japanese operators' cruises (+11.3%).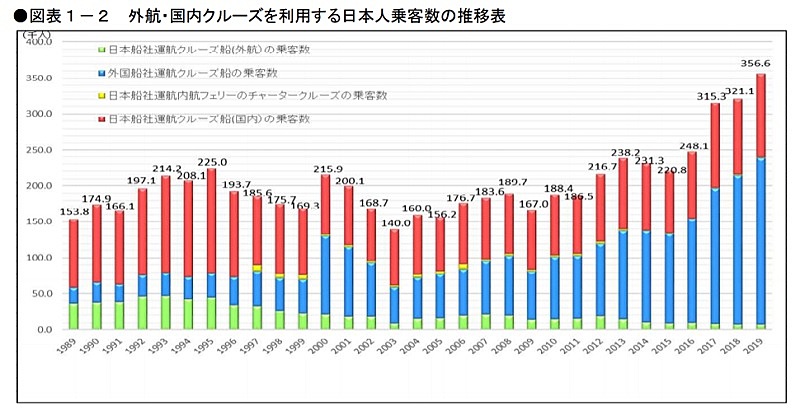 発表資料より