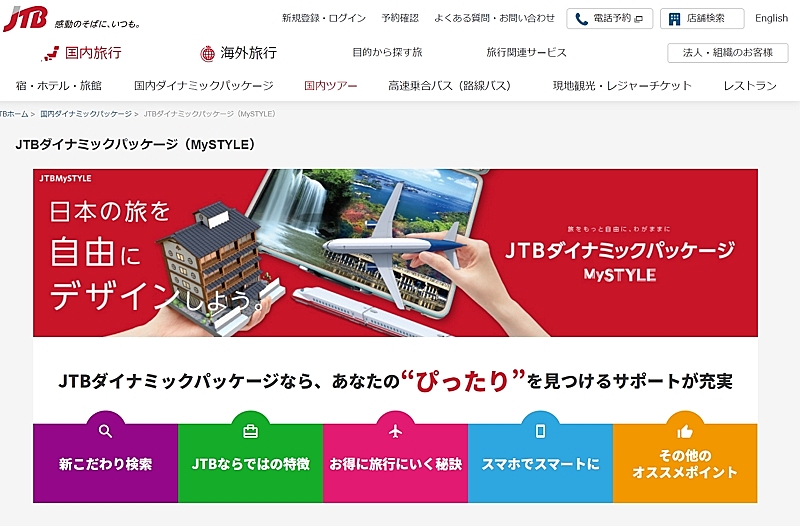 JTB has started dealing with Japan Railways (JR) tickets on 'JTB Dynamic Package MySTYLE,' which is a dynamic pricing product flexibly changing available prices based on the balance between demand and supply. It allows a user to choose a package of railway and accommodation as well as a conventional package of flight and accommodation.
The JR tickets can be distributed on designated ticketing machines in a departure station, and booking can be accepted a day before departure.
As new search function on 'JTB Dynamic Package MySTYLE,' JTB has added a variety of search keywords, such as food, bathroom, location, amenity, service and so forth, to help users to find what they want.