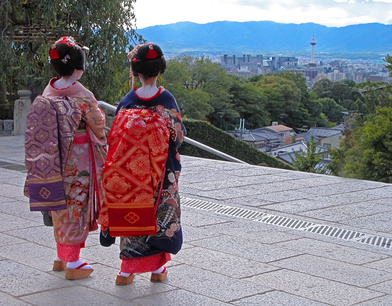 Japan National Tourism Organization (JNTO) reported that international visitors to Japan in February 2016 increased by 36.4% year on year to 1.89 million, which resulted in record-high international visitors for February and also the second most international visitors on a single month basis following 1.92 million in July 2015.
The table below shows changes of international visitors to Japan in the past year: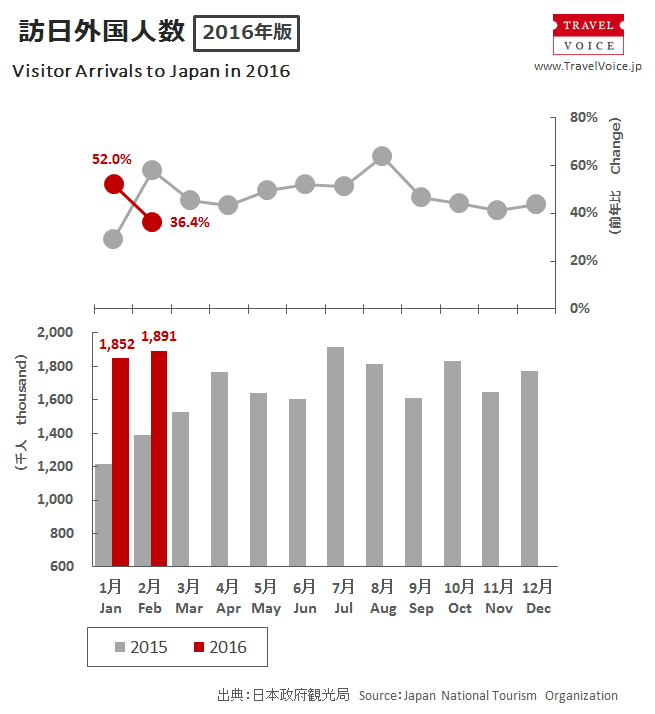 The top inbound market for Japan in February 2016 was still China with 498,900 visitors (+38.9%), followed by Korea with 490,800 (+52.6%), Taiwan with 349,000 (+25.7%) and Hong Kong with 151,800 (+38.8%). The share of the four markets reached 78.8% of the total, higher than 77.5% in January 2016.
Details by market are as follows: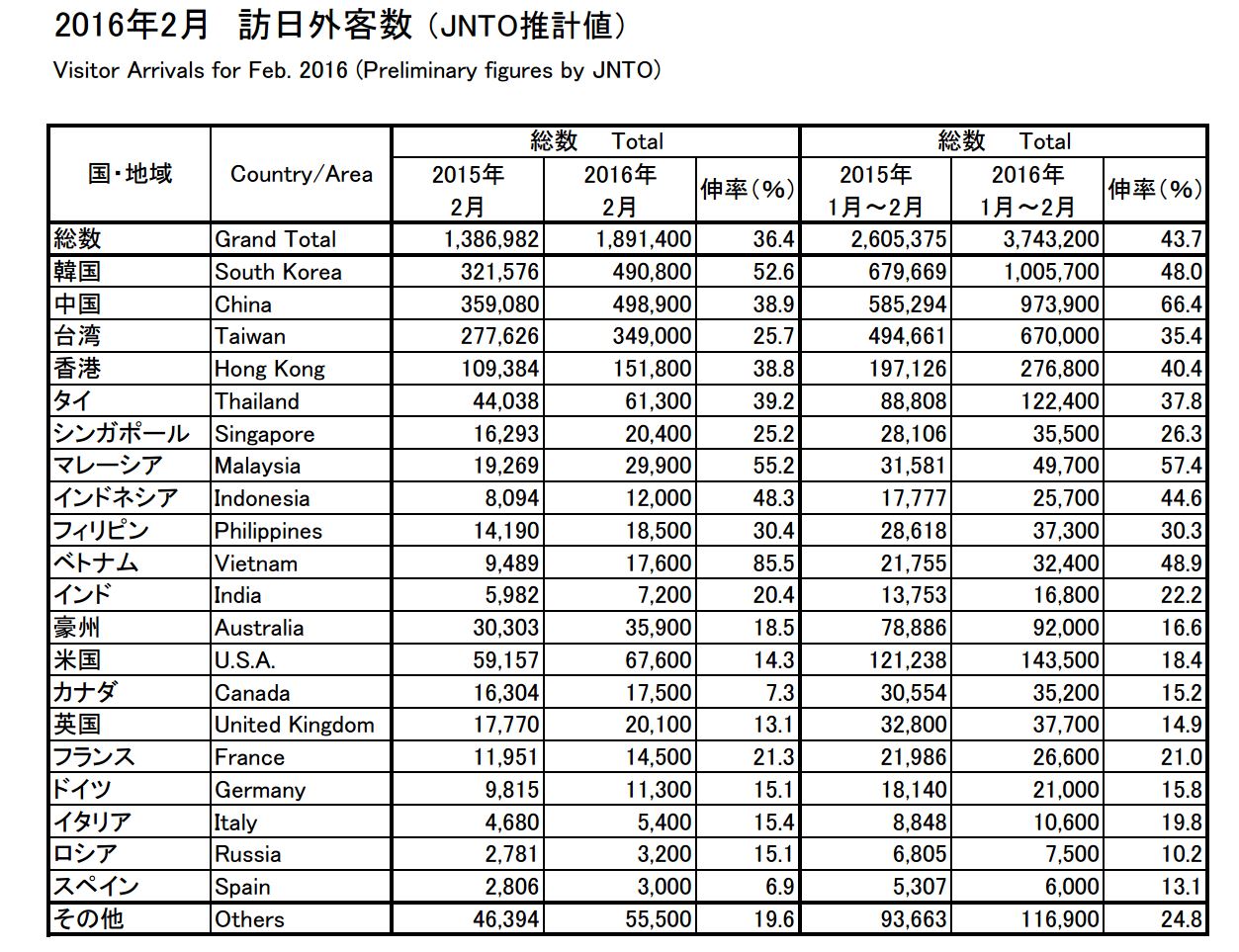 The monthly growth was particularly boosted by an increase in travel demand in Chinese New Year holiday period in Asia, and for both January and February, visitors from the greater China market reached 3.7 million, almost 1.1 million more visitors than a year earlier, according to JNTO. Visitors from Vietnam were up 85.5% to 17,600 because Tet holiday period in February 2016 seemed to be a great motivation for Vietnamese travelers.
In Japanese