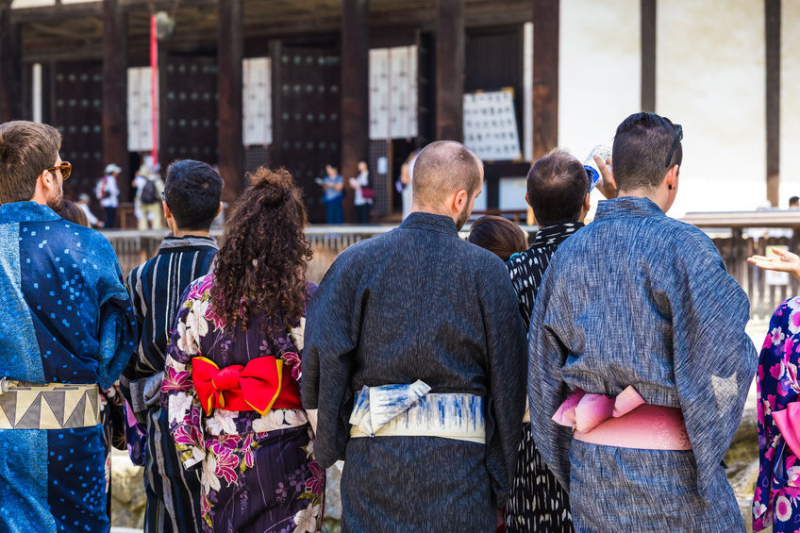 Japan National Tourism Organization (JNTO) reported that the number of international visitors to Japan was up 5.6% year on year to 2,832,000 in July 2018. The monthly result with 150,000 more visitors than a year earlier was record-high for July. The result for the first seven months of 2018 accordingly totaled 18,730,900, 13.9% more than a year earlier, though the East Asia market was affected by earthquake and heavy rain disasters in Japan.
The top market in June 2018 was China with record-high 879,100 visitors (+12.6%) on a single month basis, followed by South Korea with 608,000 (-5.6%), Taiwan with 460,500 (+3.1%), and Hong Kong with 226,800 (-3.3%) visitors. Visitors from Taiwan Thailand, Singapore, Philippines, Vietnam, India, Australia, U.S.A., Canada, U.K., France, Germany, Italy, Russia and Spain were record-high for July.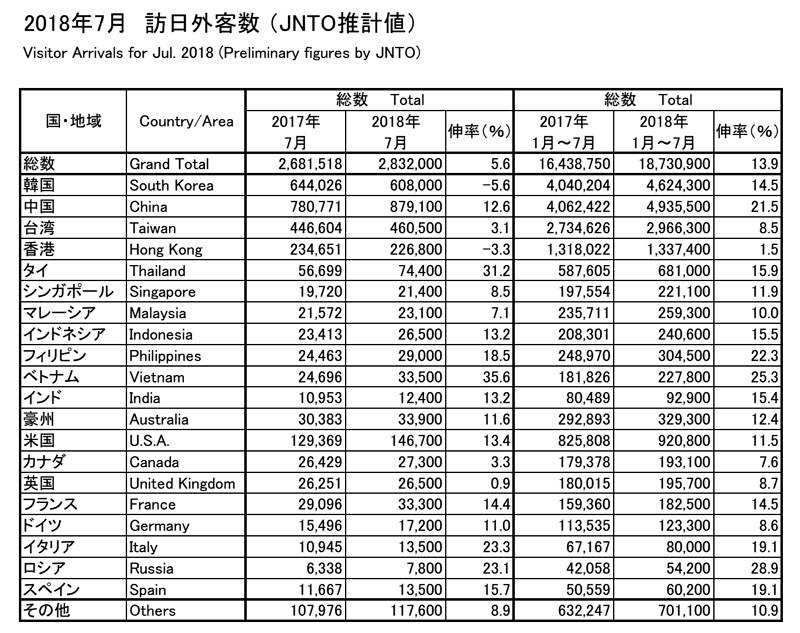 JNTO said that the inbound travel market in July was continuously boosted by extension of the air network including charter flights and its effective promotional campaigns. It, however, recognized that the earthquake in Osaka in June and the heavy rain disaster in western Japan in July discouraged travelers particularly in East Asia to go to Japan for leisure.