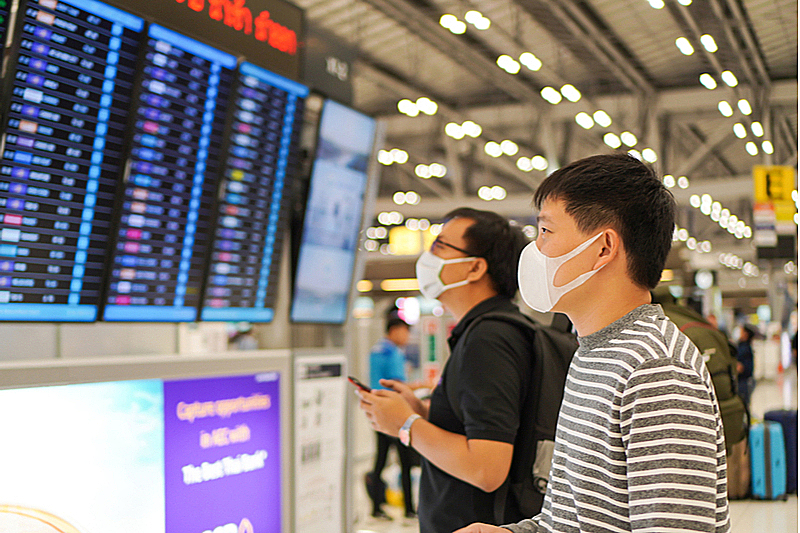 Japan National Tourism Organization (JNTO) announced that the number of international visitors to Japan was down 99.9% year on year to 2,600 in June 2020, drastically falling from 2.88 million a year ago. The monthly reduction was seen for nine months in a row.
The Japanese government continued entry restrictions for international visitors in June as well, Visitors from all of the 22 JNTO 's targeting markets were almost zero for three months in a row.
According to OAG, an aviation date provider, international flight arrivals in six major airports (Haneda, Narita, Kansai, Nagoya, Sapporo and Fukuoka) in Japan were down 87.6% to 2,648 in June, and available seats were also down 88.3% to 571,322.
The half-year total was down 76.3% to 3,947,000, unbelievably falling from 16 million a year ago.
There, however, are several good news, such as ease of travel restrictions against non-EU countries including Japan or restart of international services for Japan by Emirates and Finnair in July.
The graph below illustrates monthly changes of international visitors in 2020 and breakdown by market in June 2020.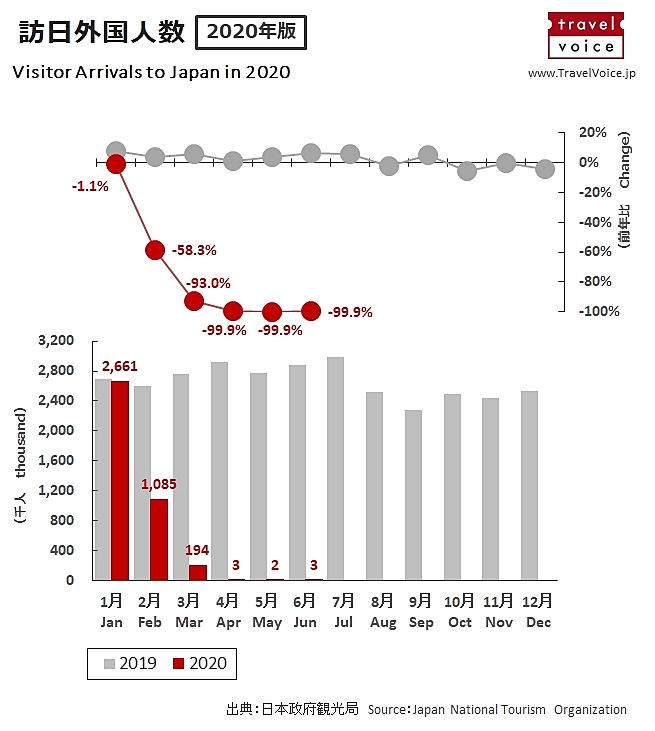 ※本グラフはコピー&ペーストで自由に転載可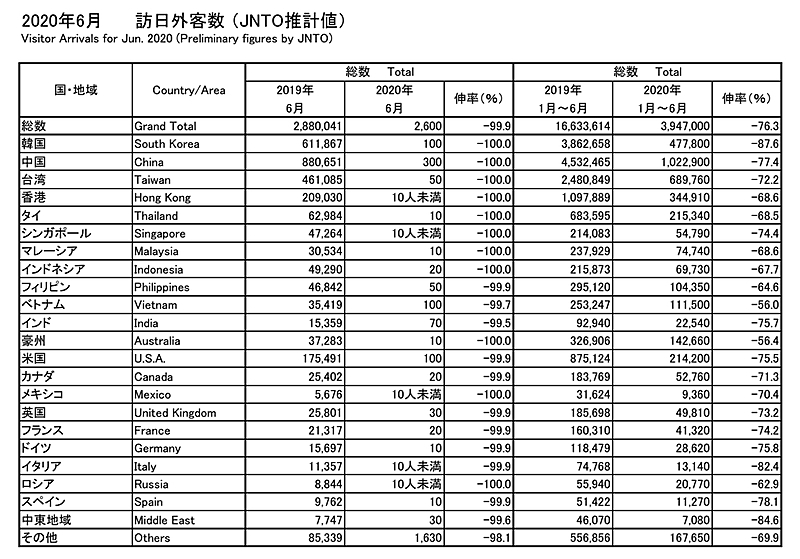 JNTO資料より