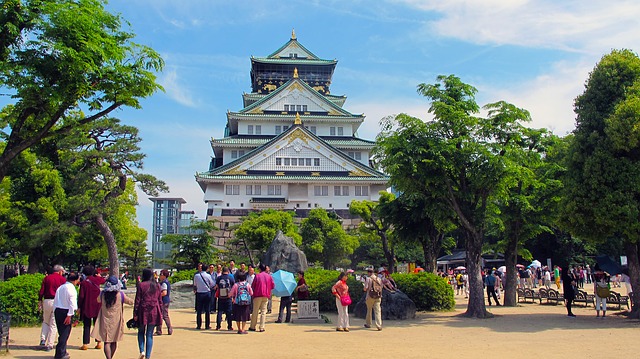 Osaka Convention & Tourism Bureau announced that the number of international visitors to Osaka Prefecture exceeded 10 million for the first time in 2017 with 18% up on a year-on-year basis, reaching 11,114,000. The top market was China with 4,024,000 visitors (+8%), followed by Korea with 2,410,000 (+53%), Taiwan with 1,400,000 (+12%) and Hong Kong with 741,000 (+18%). The market share of the above East Asia accounted for 73% of the total.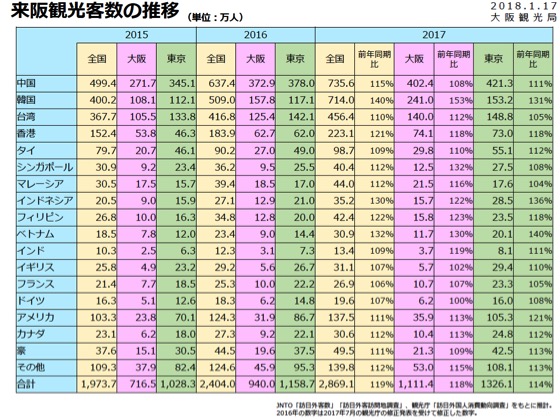 According to the hearing survey to international travelers departing from Kansai International Airport, first timers to Osaka accounted for 70% of the total. The average stay days in Osaka was 3.8, and a Chinese traveler stayed for the longest period with 5.0 days on average. 
Regarding accommodation, 53% of the total stayed in hotels, and the ratio of travelers staying in private accommodations reached 20%, frequently used by Chinese and Taiwanese travelers.