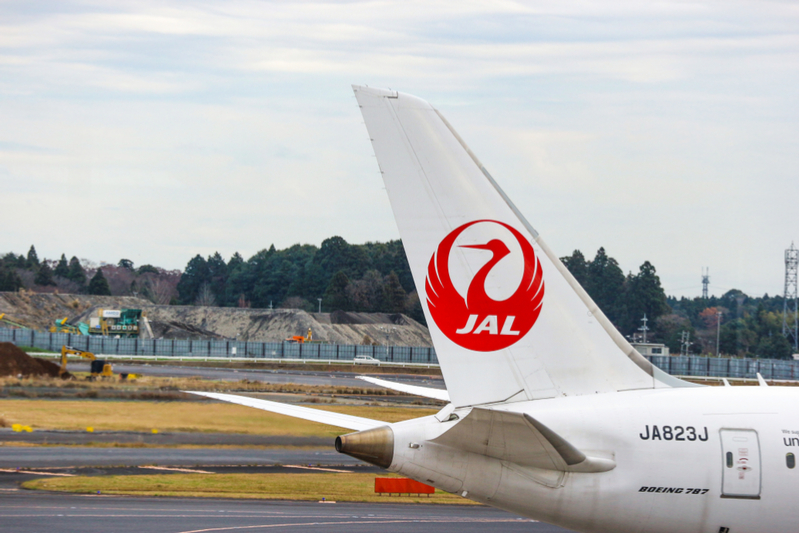 JAL increased operating revenue by 1.3% year on year to 759.8 billion yen in the first half of FY2019 (April to September 2019), primarily boosted by better domestic passenger flight business, while it increased operating expense by 3.9% to 678.5 billion yen mainly because of preparations for extension of the Tokyo network in the next spring.
As a result, JAL posted operating profit of 81.3 billion yen (-16%), ordinary profit of 82.5 billion yen (-12.5%) and reduced half-year net income from 73.3 billion yen a year ago to 51.2 billion yen.
Revenue of the international passenger operations was down 1.2% to 266 billion yen with 4,582,231 passengers (-0.5%). ASK was up 2.5%, and RPK up 0.9%. The load factor was 81.1%, 1.3 lower points than a year ago. The higher competition, particularly on the Chinese routes, forced JAL to reduce unit price by 0.7% to 58,061 yen.
JAL explained that passenger demand from South Korea to Japan has dropped, and the downward trend has been seen on the outbound routes from Japan to South Korea in the second quarter. On the Tokyo-Hong Kong routes, passenger demand from Japan to Hong Kong has considerably been down, while the inbound passenger demand from Hong Kong to Japan has been unchanged.
Revenue of the domestic passenger operations was up 3.3% to 276.8 billion yen with 18,006,267 revenue passengers (+3.4%). ASK was up 1.7%, and RPK up 4.4%. The load factor was 74%, 1.9 higher points than a year ago.
JAL increased both leisure and business travel passengers through the term and also meet higher demand during the Golden Week period by increasing frequencies on Haneda-Naha and ?Sapporo. 
JAL has revised downward its operating revenue forecast for the full year of FY2019 ending March 31 2020 from previously forecasted 15,630 billion yen to 15,160 billion yen. By trying to cut operating expense of 47 billion yen, JAL has not changed profit forecasts: operating profit of 176.1 billion yen, ordinary profit of 165.3 billion yen and net income of 150.8 billion yen.