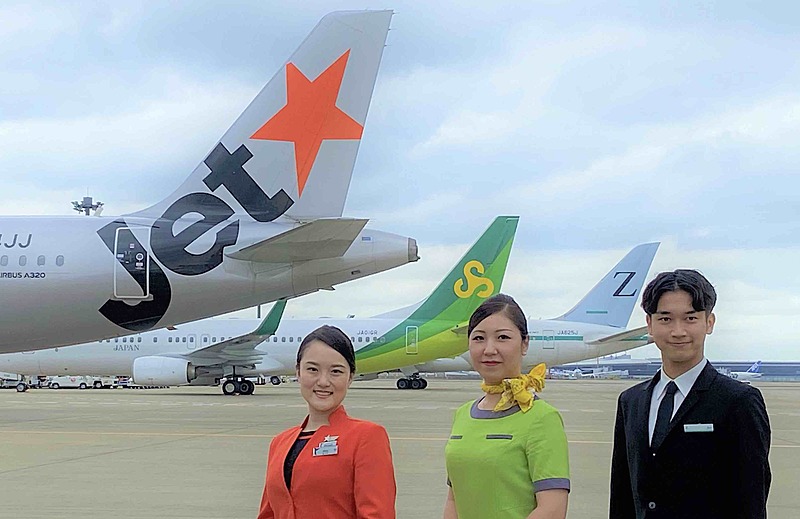 JAL is developing its LCC strategy in earnest based on the FY2021-FY2025 medium-term management plan, establishing LCC networks based in Narita Airport with a consolidated subsidiary SPRING JAPN, additionally investing Jetstar Japan and a 100% subsidiary ZIP AIR.
Ryuzo Toyoshima, JAL Director and Senior Managing Executive Officer of the Company Route Marketing, explained at a news conference, "Targeting tourists and VFR that are recovering from the pandemic more quickly than business travel, we are expanding the LCC business in price-oriented markets and trying to maximize profitability."
JAL Group aims to strengthen the LCC business by injecting JAL's strengths as a full-service carrier, such as governance, operational know-how, maintenance and ground handling resources or joint purchases for the group members, into the three LCCs. In addition, Toyoshima said that JAL Group would contribute to local revitalization by sending international travelers to local regions, when the inbound travel market reopens.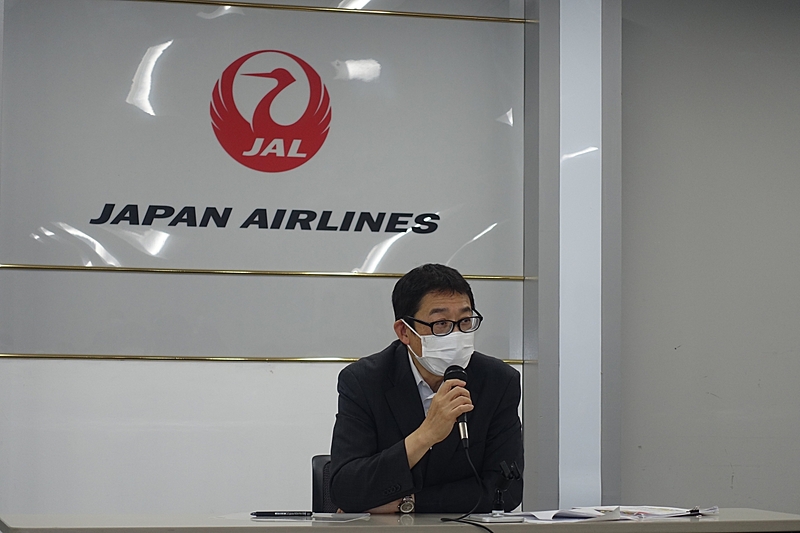 LCC戦略について説明する豊島氏
SPRING JAPAN, which has just been a consolidated subsidiary, is playing a role to exploit new Chinese market, white spots for JAL, together with its parent company Spring Group, primarily targeting inbound travelers from China to Japan.
Toyoshima said, "It is true that the LCC is till in a challenging time with a fleet of six 737-800s, but adding one more aircraft, its profitability is rising for sure."
Focusing on the domestic market based in Narita, Jetstar Japan aims to recover from the pandemic as soon as possible with 'dual brand strategy' combining JAL brand in Japan and Jetstar brand overseas. Toyoshima said of additional investment to the LCC, "We will do that with Qantas. The investment scale may be around 10 billion JPY in total."
ZIP AIR operates mid- or long-range international flights by using the 787 fleet. The LCC plans to extend its network to U.S. west coast and Asia with a fleet of 10 787s by FY2024, in addition to Bangkok, Seoul and Honolulu (suspended due to the pandemic). Also, it aims to maximize profitability by optimizing belly cargo space.
JAL expects to carry travelers between Asia and North America via Narita on the LCC network. Toyoshima said, "We see potentiality of business travel demand on the connection flights in the future, although the business travel market is expected to be behind the leisure travel market in recovery."
With a goal of 170 billion JPY in EBIT in FY2023 under the medium-term management plan, JAL has foreseen the LCC business will generate around 12 billion JPY in EBIT.