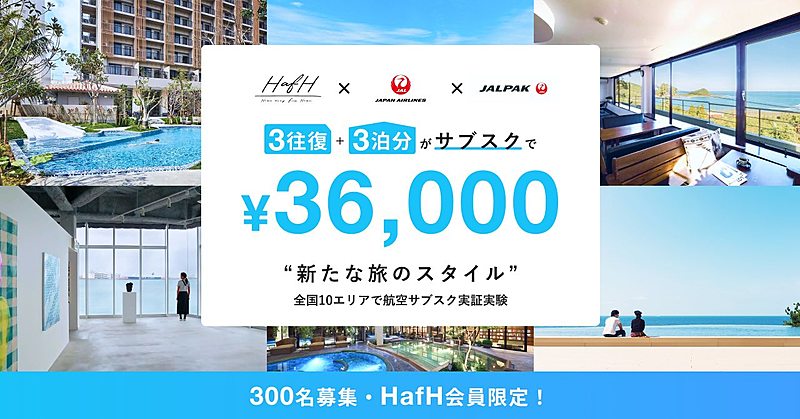 JAL and Kabuk Style, a start-up providing a subscription-based accommodation service 'HafH,' signed a business tie-ups agreement to exploit a new market and meet needs of new lifestyles.
Based on the agreement, Kabuk Style, JAL and Jalpak will demonstrate 'Flight Subscription Service' for HafH members, offering a package of three return flights and three nights at fixed 36,000 JPY.
Ten routes from/to Haneda (Kushiro, Sapporo, Yamagata, Komatsu, Nanki-Shirahama, Kochi, Nagasaki, Miyazaki, Naha and Miyako) departing from August 23 to November 23 2021 are available for the service.
HafH offers 839 contracted properties (hotel, ryokan or guesthouse) in 521 cities in 36 countries and regions as of the end of June 2021.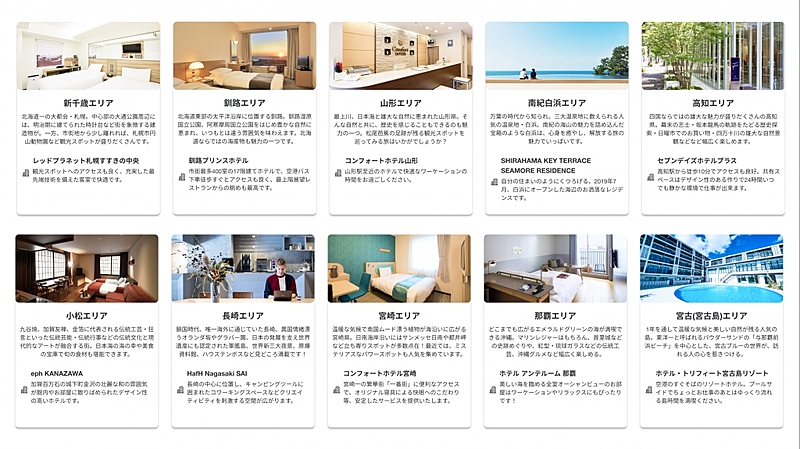 報道資料より