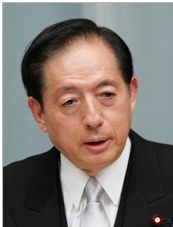 Japan-China-Korea tourism ministers' meeting will be held in Tokyo on April 11 and 12 this year for the first time since 2011. The summit will be joined by Tourism Minister Akihiro Ota, Japan Tourism Agency Commissioner Shigeto Kubo and Japan National Tourism Organization (JNTO) President Ryoichi Matsuyama from Japan, China National Tourism Administration (CNTA) Chairman Li Jinzao from China and Minister of Culture, Sports and Tourism Kim Jongdeok from Korea.
Photo: Tourism Minister of Japan Akihito Ota
In the morning on the first day, bilateral meetings between Japan and Korea and between China and Korea will be arranged, and in the night a welcome dinner will be hosted by Japanese tourism minister Ota. In the morning on the second day, Japan-China-Korea tourism summit will be held to sign a joint statement, and in the afternoon, Japan-China-Korea Tourism Exchange Expansion Forum will be hosted by JNTO.
In Japanese