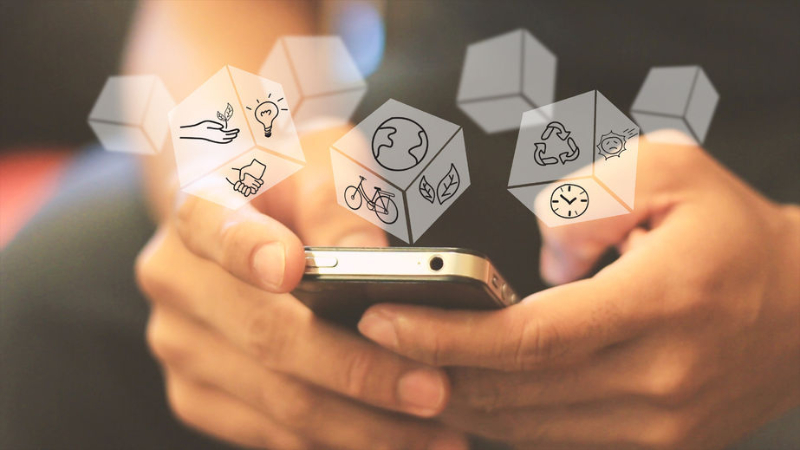 The Travelport survey on use of digital tools for travel in 2018 finds that Japan is ranked 23rd among targeting 25 countries based on combination of a variety of indexes, much lower than other Asian countries, such as Indonesia (2nd), China (4th) or Korea (13th). 
The survey was conducted in August 2018, targeting travelers who used one return flight at least in 2017. The top 10 countries are as follows, according to answers collected from16,000 or more respondents in 25 countries.
1 India
2 Indonesia
3 Brazil
4 China
5 Nigeria
6 UAE
7 Turkey
8 Saudi Arabia
9 Colombia
9 Mexico
10 South Africa
Japanese experiences to use voice search devices, such as Siri or Alexa for travel account for 33% of the total Japanese respondents, however the ratio is the lowest among 15 countries, much lower than 72% in China (1st) or 69% in India (3rd). Also, the ratio of Japanese respondents who have never completed booking and payment on a mobile phone is 38%, much higher than 3% in China or 9% in Korea.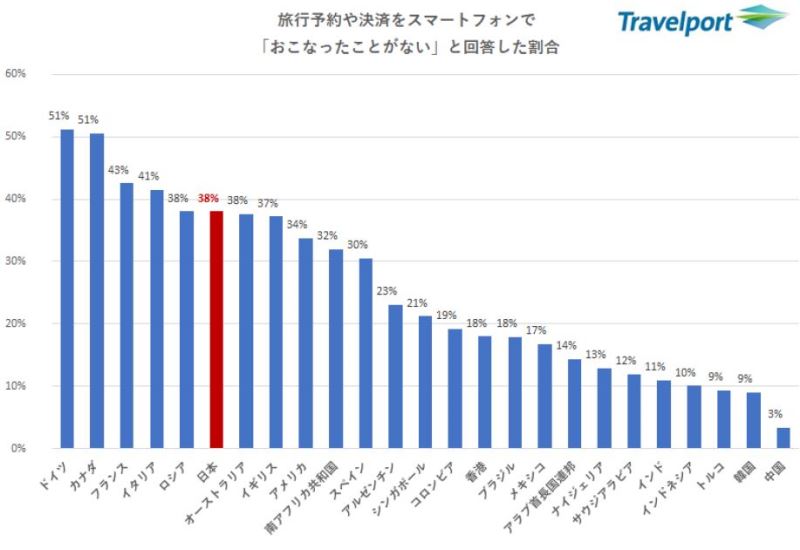 For leisure travel, the average ratio of answers of 'e-ticket or e-boarding pass make you travel easier' is 68% among 25 countries, but the ratio in Japan is 47%, which is the lowest (see the graph below). The most answers in Japan are found in 'anxiety about trouble with a device or shortage of battery (49%).