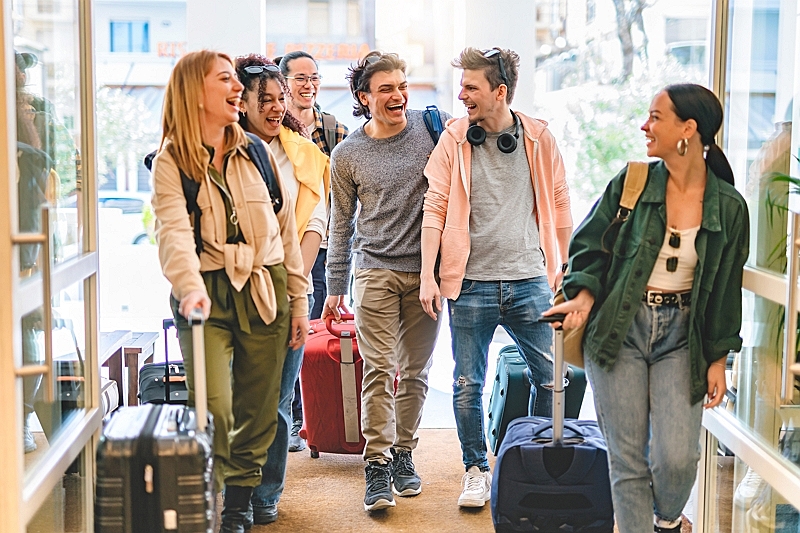 Japan National Tourism Organization (JNTO) unveiled results of the survey about Adventure Travel World Summit 2023 (ATWS 2023) Hokkaido in September 2023, which was carried out at Japan Lounge in the venue, For three days, a total of 225 answers from international buyers were collected.
The most-interest adventure travel content among them is 'hiking & walking' (138 answers), followed by 'interaction with local people' (111), 'local foods' (106) and 'traditional and cultural experiences' (105).
On the contrary, 105 respondents said that the biggest challenge is 'English skill of guides.' Daisuke Tonai, JNTO Global Project Department Executive Director, who attended ATWS 2023, said, "Rather than English skill itself, English-speaking guides who can tell stories as entertainment and manage risks in activities are limited."
Regarding Pre-Summit Adventure (PSA) and Day of Adventure (DOA) for international buyers, 74.6% of all respondents said 'very good,' and 22.2% 'good.'
Tonai said, "Adventure Travel can be a strong tourism content in Japan and be a solution for sending international visitors to local regions, increasing spendings and avoiding over-tourism, all of which are included in the JNTO's action plan."
A key to send travelers to local regions is revival of direct flights from East Asia
Rieko Nakayama, JNTO Executive Vice President, said that a key to send international travelers to local regions is revival of direct flights from East Asia. Stay nights in local regions in the first seven months of 2023 were still down 32% from South Korea, 41% from Taiwan, 35% from Hong Kong and 86% from China.
To improve the current situation, JNTO has developed a variety of campaigns with airlines or local travel companies. In the Taiwan market, JNTO offered a special campaign In the partnership with LION TRAVEL, a major travel company, in the middle of September this year, and as a result, more than 4,200 bookings through the campaign were made for two weeks. Tours using Taiwanese airlines' flights from Sendai and Fukuoka were particularly preferred.
For the Hong Kong and Thailand markets, JNTO partnered Peach Aviation to offer discounted tickets for Kansai flights and domestic flights from Kansai by the middle of September. As a result, more than 300 travelers used discounted coupons for domestic flights.