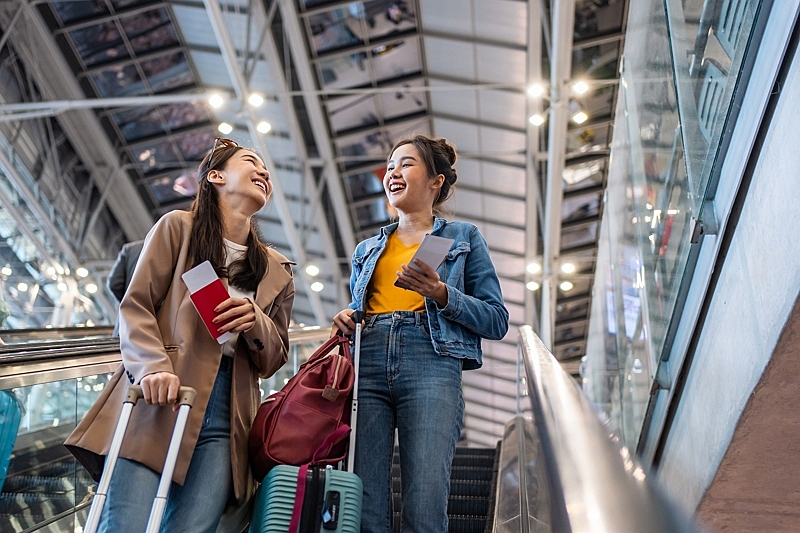 Japan National Tourism Organization (JNTO) reported that the number of Japanese overseas travelers was down 43.6% to 937,700 in October 2023 compared to the same month of 2019 (1,663,474). The reduction rate was unchanged in the recent three months.
According to OAG, international flights departing from six major airports in Japan (Narita, Haneda, Kansai, Nagoya, Fukuoka and Sapporo) were down 19.1% to 17,270 compared to October 2019, and available seats down 18.5% to 4.06 million.Double-digit growths in both flights and seats were seen in Haneda (4,234 flights and 1,037,553 seats) and Fukuoka (1,689 flights and 354,345 seats). Narita and Kansai recovered to a 20 to 30% reduction.
The following graph shows Japanese overseas travelers by month.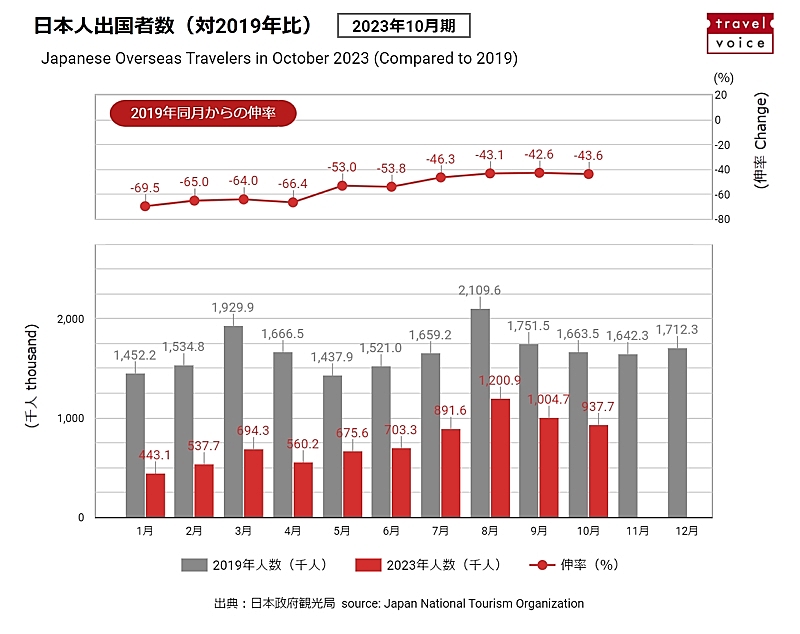 ※本グラフはコピー&ペーストで自由に転載可