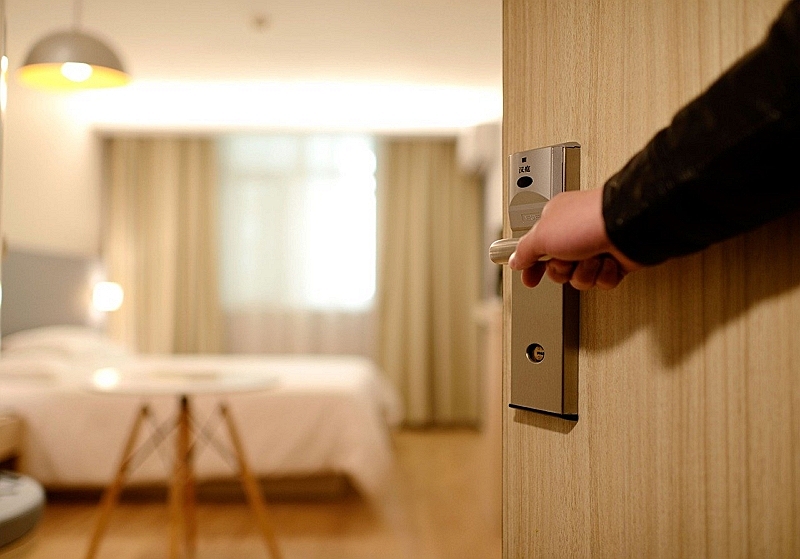 Japan Tourism Agency reported that the total number of Japanese guest nights in the calendar year of 2021 was down 0.2% year on year to 310.8 million, which were 35.3% fewer guests nights than 2019. International guest nights were down 79.3% over 2020 or 96.4% over 2019 to 4.21 million. The total was down 5% over 2020 or 47.1% over 2019 to 315 million.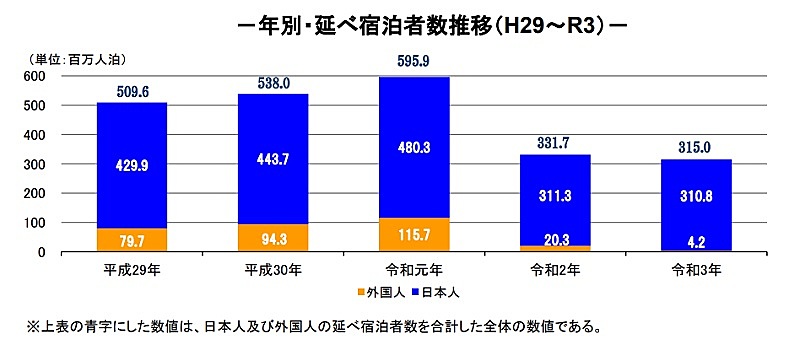 観光庁:発表資料より
The occupancy rate was 34.5% overall, 28.2 lower points than 2019. By type of accommodation, city hotel particularly struggled with a 45.1 points decrease in occupancy rate due to loss of international guests. The occupancy rates were 22.7% for ryokan, 27.9% for resort hotel, 44.4% for budget hotel and 34.1% for city hotel.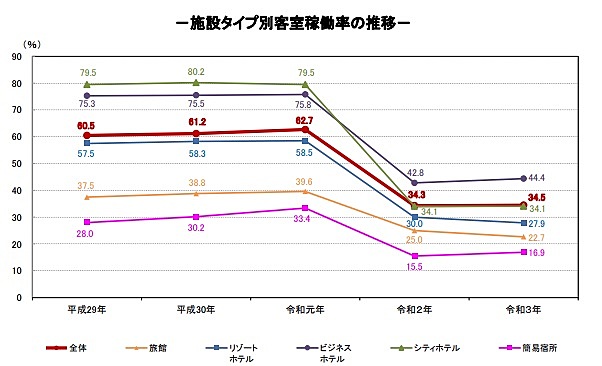 観光庁:発表資料より
Top three prefectures were Tokyo with 36.6 million guest nights (down 53.7% over 2019), Hokkaido with 19.4 million guest nights (down 47.6% over 2019) and Osaka with 18.1 million guest nights (down 61.8% over 2019).
Growths in guest nights in comparison with a year ago were seen in Yamanashi with 16.2% up, Toyama with 13.5% up and Aichi with 11.5% up.