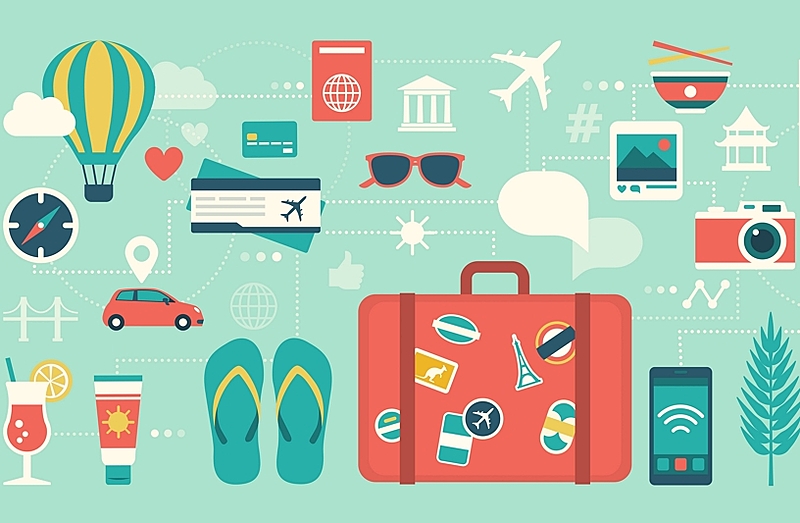 Hermione Joye, Sector Lead, APAC Travel, Google, talked about search-based travel trends in 2022 in APAC at WiT Japan & North Asia for the first time in the last two years, defining 'Well-being,' 'Connection with people' and 'Digitalization' as three keywords for Endemic Travelers.
Longer-stay, luxury, selected destinations are also preferred
First, Travel Voice recalls what Joye said at WiT. She pointed out that travelers' interests in 'well-being' have been rising in APAC, based on Google search results of a 70% increase in 'self-care,' a 130% increase in 'sports' or a 35% increase in 'pets.'
As searches for online or virtual equivalent to offline experiences, such as online concert, were up 520%, Joye said that people's desire for personal connection will continue to remain in 2022.
About digitalization, searches for digital wallet or digital payment increased by 170% year on year in Malaysia, Australia, Indonesia and Singapore in 2021, and in Japan, almost half of shoppers in Japan choose to research and purchase online. So, Joye said, "Digital first lifestyle will grow in 2022. Travel brands need to develop digital strategy to find new customers."
In addition to the three keywords, Joye forecasted that people are traveling less frequently, but stay longer with strong preferences to luxury and conveniences. Travelers are also likely to visit fewer countries, as the data showed that the difference between As many as possible (20%) and 1-2 countries (57%) was 3 times. In Japan, it was 9 times between the two. She foresaw that Japanese travelers want to be much more targeted in the way they travel to fewer destinations but for a longer period.
The data also founds a strong trend for luxury travel, showing that interests in luxury stays and experiences are 78% on average in APAC, 69% in Japan. According to click data, clicks for accommodation over $300 a night were up 125% in Japan compared to 2019. She said that people are willing to spend more on a milestone moment.
Sustainability-related searches skyrocket
Sustainability seems to be a powerful trend in travel particularly after COVID-19, and it was clear when you see Google search data.
According to our original interview with Joye, searches for sustainability-related words increased by 33% year on year or 89% compared to 2019 in Japan, and surprisingly searches for 'carbon neutral' were up 1950%. In APAC, searches for 'electric car' or 'electric bike' were up 70% year on year.
Joye said Consumer preferences are shifting in APAC, and that inevitably impacts how consumers approach big decisions like travel, adding Google launched a suite of tools and features that can help travelers and businesses make better decisions for the environment.
Amid the pandemic, travelers' interests in outdoor activities have been growing, which was clearly verified by Google search data of a 38% increase in 'camping' or a more than 30% in 'nature' in Japan.
Also, search interest in 'workation' has been rising globally over the last 2 years, with the advent of the pandemic being the inflection point. In APAC, Google has also seen more searches related to 'workation' in Asian countries such as Japan, India and Singapore. Joye said that the reasons were changes of lifestyles and working styles and also the governments' initiatives to push for workation as a way of further rejuvenating their local tourism industries .
Travel brands should take advantage of first party data
In the interview with Travel Voice, Joye mentioned how important first party data for travel industry. According to the research with the Boston Consulting Group, Google found that companies using first-party data for key marketing functions achieved up to a 2.9 times revenue uplift and a 1.5 times increase in cost savings.
First party data will be more important in travel businesses firstly because the travel industry operating across borders and is required to ensure adherence to emerging privacy regulations across countries that are affecting the viability of third-party cookies.
Secondly personalization and improving the user experience are more critical than ever amid the pandemic, in which travel restrictions or requirements change frequently.
As a good example using first party data effectively, Joye introduced 'Grab.' The super app uses first party data to identify areas where demand for food delivery slowed and shifted focus to building a grocery delivery service and also deliver a personalized experience in promoting unordinary luxury cuisines on the platform, based on data from food delivery. Most consumers are willing to share their personal information if they can enrich their lives, according to Joye.
Despite these known benefits, there is still some way to go before most companies begin harnessing the full potential of first party data. Joye pointed out, " To acquire first party data, companies need to offer customers value in exchange for their data and to build a system to extract insights and translate it into actionable strategy. Also, they need adopt an iterative approach continuing to test, learn, refine and validate acquired data."