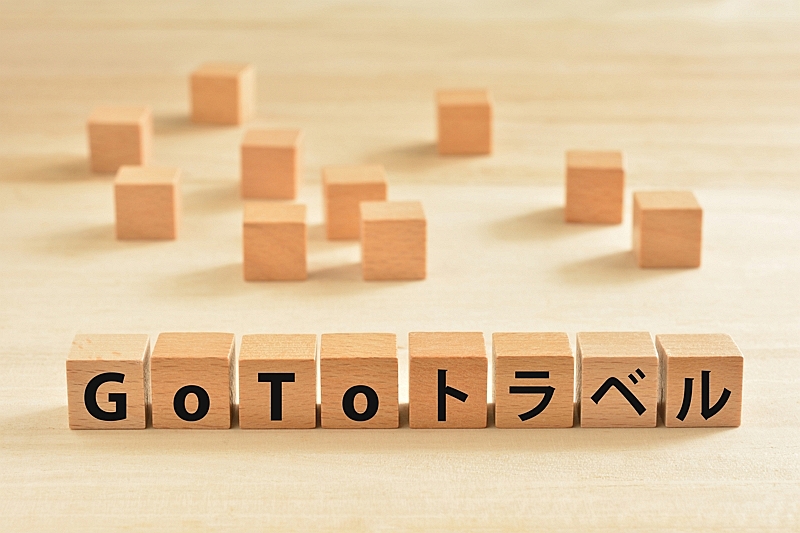 NTTCom Research's conducted an awareness survey on Go To Travel, a domestic travel demand boosting program, which is supposed to restart in early February 2022.
The survey results find that respondents in favor of restarting Go To Travel accounted for 53.5%, while 25.6% said that it should not be restarted.
Asked about what are necessities for restarting, 41.2% answered 'vaccination certificate must be shown,' followed by 'Go To Travel should be suspended soon if infection cases increase (24.6%),' 'Weekend users should be limited (23.4%)' and 'The number of a group should be limited (18.9%).'
15.7% said that they are willing to travel if Go To Travel is available, while 36.2% said that they are willing to travel even without it.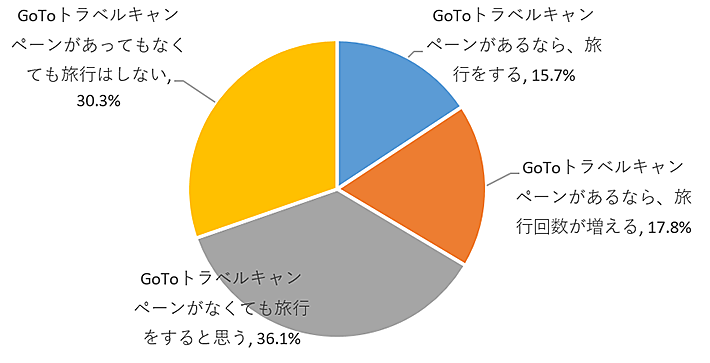 Go To トラベルキャンペーンがあることによって、旅行の意向が高まりますか? (報道資料より)
Regarding how to enjoy in a destination, the most answers are found in 'Enjoying eating local foods' with the ratio of 60.5%, followed by 'Visiting local shops (41.7%)' and 'Excursion to neighborhoods (36.7%).' Interestingly, 65.2% said that they want to contribute to local economy by increasing spending.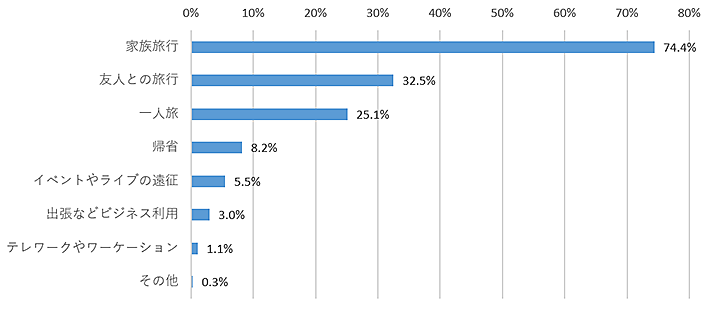 キャンペーンを利用する場合の旅行相手は? (報道資料より)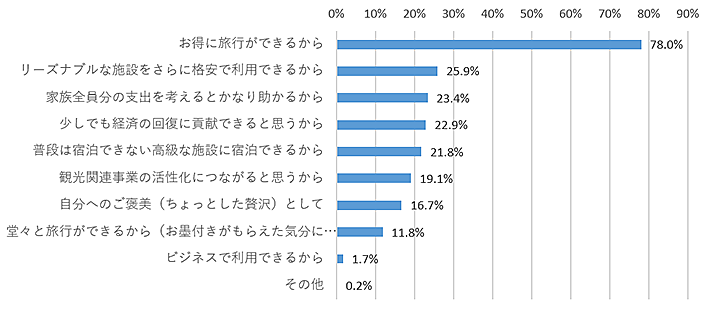 Go To トラベルキャンペーンを利用す目的は? (報道資料より)