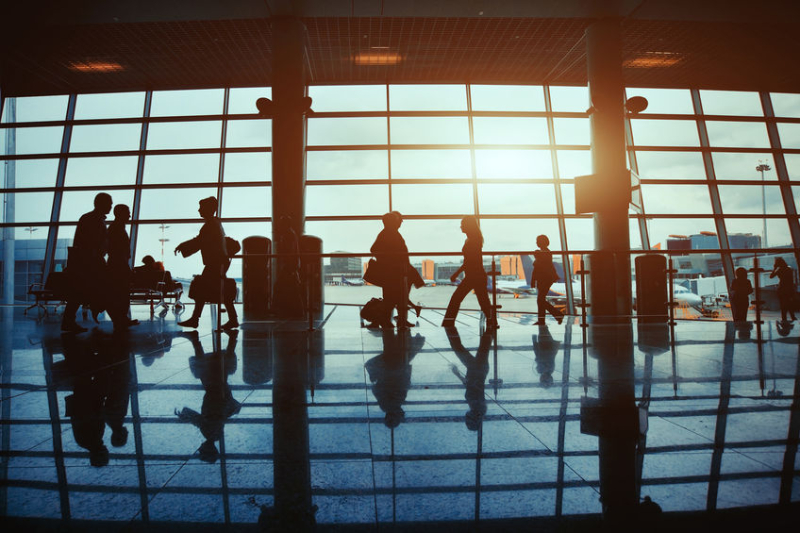 According to official statistics for August 2019 the number of Japanese travelers increased by 4.6% to 329,700 for South Korea and by 8.7% to 203,500 for Taiwan, but decreased by 25.2% to 89,100 for Hong Kong on a year-on-year basis. 
Despite the political conflict between Japan and South Korea, the monthly growth of Japanese travelers to South Korea was maintained. The large reduction of Japanese travelers to Hong Kong obviously resulted from a series of the local turmoil. 
The illustrations below show the monthly changes in the number of Japanese travelers for the three destinations: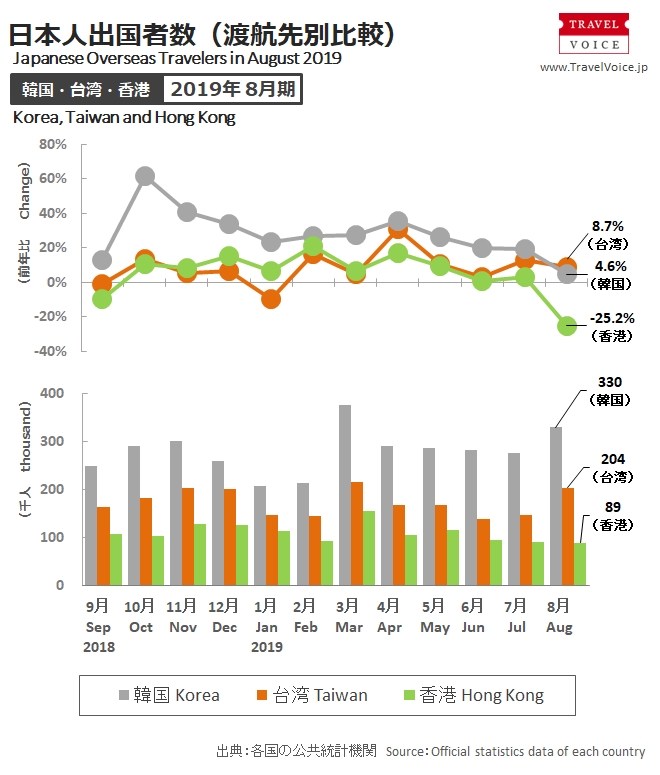 The monthly data provided by OAG shows that the number of available seats on flights from Japan to South Korea largely dropped from 1,133,580 in August 2019 (+3% year on year) to 905,800 in September 2019 (-14.8%). After October 2019, 20 to 30% more seats are expected to cut, dropping to around 700,000 seats a month. 
The illustrations below show the monthly changes in seat availability of flights from Japan to South Korea: