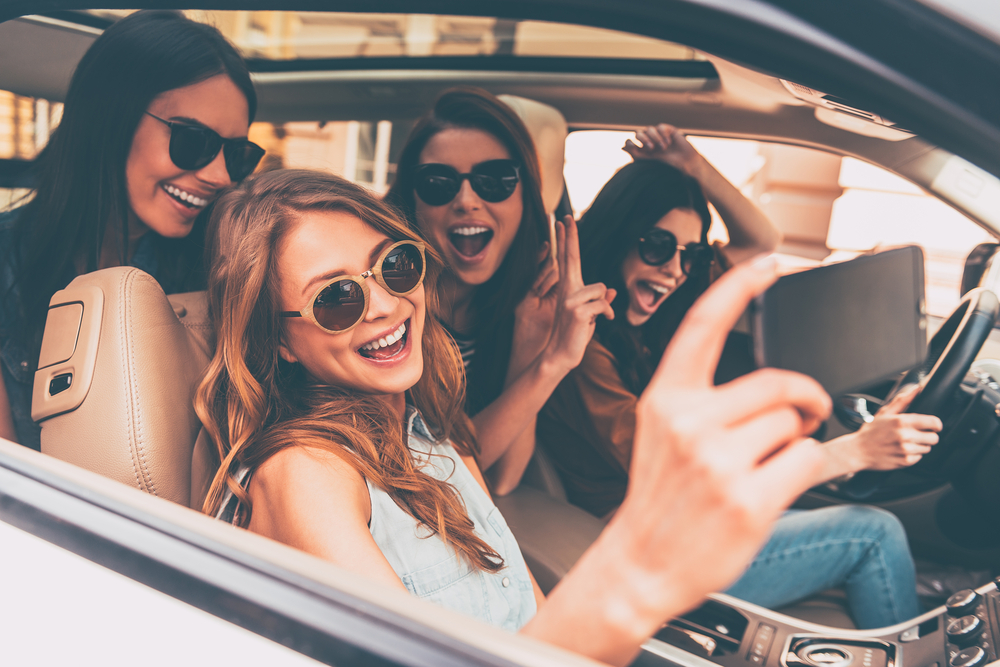 The latest survey on visual communication on SNS by Japanese young people (targeting 15 to 34 years old), conducted by Dentsu Communication Institute (DCI), finds that the ratio of those who have been motivated for next actions by photos or movies on SNS accounted for 77.6% of the total, and more than 30% answered that they have had ideas to buy similar goods or services or go to similar places.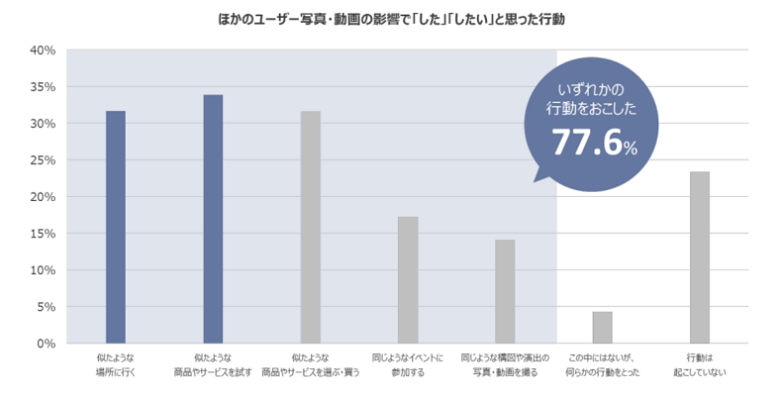 The survey also shows that young people tend to decorate themselves with apps when they post their own photos on SNS. Teens' females use three photo filter apps a posting ob average, for instance. Analyzing that a main purpose for that is to make their own daily lives contents, DCI has forecasted users of photo filter apps will double in the near future.
The table below shows that user demography of photo filter apps: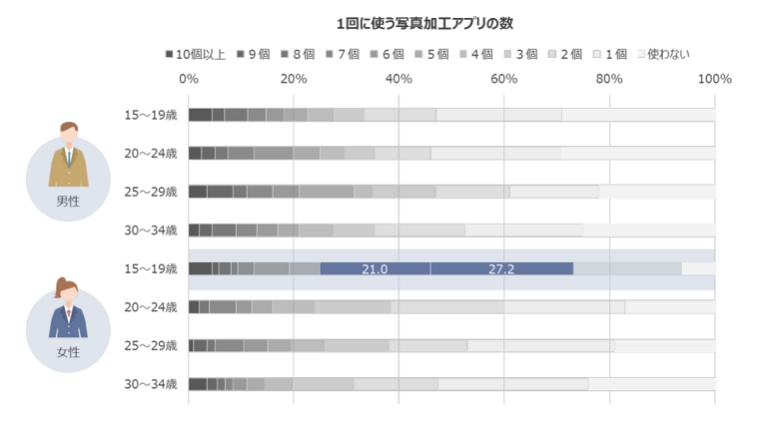 The No.1 motivation to share photos or movies on SNS was stock of their own experiences (36.9%), followed by communication (17.9%) and appeal of their lifestyles (16.1%). SNS still seems to be a great tool for young people to stock their own experiences by themselves, while there are young people who are tired of showing off each other.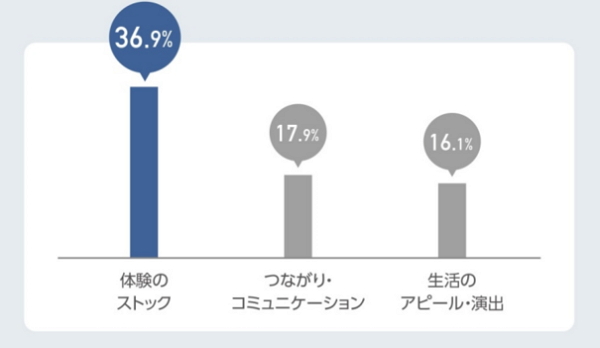 The survey was conducted on the web survey targeting online 1,600 15 to 34 years old males and females nationwide and in interviews with 15 17 to 21 years old males and females in Tokyo, who use two or more SNSs (Instagram, Facebook, Twitter and Snapchat) a week. The survey term was from April to November 2016.